Spam 101, Never Reply to Spam Mail Even to Unsubscribe: Internet Hoaxes….
By Betty Miller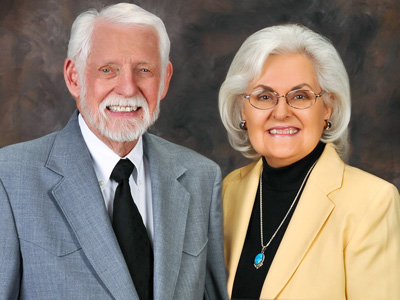 Since we receive hundreds of e-mails daily, we receive a lot of these various hoaxes and urban legends of which some contain viruses. Our policy at BibleResources.org is to never open any attachments unless we are expecting one for business purposes. We are also dedicated to making the information at BibleResources.org as reliable, integral and accurate as possible, so that people can trust the information on our site; especially since we represent the Bible. Our policy is to research all information before posting it, in an attempt not to spread things that are not the truth. At times in the past, we along with others, have been deceived or have been a target of scammers whose aim is to try to misuse the BibleResources.org name. We want to help you avoid being a victim of some of the scams listed below, so we encourage you to please read this e-mail carefully and prayerfully.
CAUTION: UNAUTHORIZED E-MAILS COMING FROM BIBLERESOURCES.COM
We have been notified that there are parties sending out e-mails with the BibleResources.org logo on it that do not have BibleResources.org's approval. They copy and paste BibleResources.org's logo in these counterfeit e-mails in an attempt to make them official and appear as coming from us.  Another tactic they use is to place our e-mail in the return address to make it appear the e-mail is from us, when it is not. Should you receive any of these e-mails, you will know that they are not authorized by us if they do not agree with our Statement of Faith and do not have our core values and beliefs that we exhibit on the BibleResources.org website. Another "tip off" is that they will often use different addresses or phone numbers than those posted on our site in an effort to get people to contact them directly.  Since BibleResources.org is a high-profile site with millions of users, it is also a target for unscrupulous people who attempt to use it for their own advantage. This is also happening with other well known sites like e-Bay and most of the top banks. You may write us at webmaster@bibleresources.org if you have any questions about the authenticity of any e-mails you are receiving from BibleResources.org. Please pray that all wrong use of the BibleResources.org name will cease. Thank you.
Beware of Internet Hoaxes by the Unscrupulous
All of us, as Christians, need to check out and research things before we send them on to others so that we will not be guilty of passing things around that are not true.  In an attempt to help in this endeavor, we are sending this out to our personal mailing list and also posting it on the BibleResources.org site. This is not to be critical of anyone who has been deceived and circulated false information, as in the past we have all been taken in by things that are deceptive; but when we find out the truth, we need to help in spreading that message. I want to share some of the major things that are circulating on the Internet that need to be corrected.
URBAN LEGENDS THAT ARE NOT TRUE:
Many of the viral e-mails that are currently circulating on the Internet are false or contain false information so it would be wise to check them out to determine if they are true or false before you send them on to your friends. I have listed some of the main websites who do the research below so you can go to their sites and check things for accuracy. Some of the 25 most circulated e-mails are Urban Legends that contain false statements or are completely false and may even contain viruses that could disable your computer. One of the lies making the rounds right now is entitled, "Osama bin Laden Captured" or "Osama Hanged." This one has an executable file (.exe file extension) attached to it that will impart a Trojan virus to your computer. (An executable file is one that is designed to automatically download a program into your computer if you click onto it; they can contain things that will enhance your computer, but they can also be use in a malicious way to download files that will corrupt your computer or disable it.) This is why we have an office policy not to open attachments.
RUMOR AND URBAN LEGEND ABOUT BILLY GRAHAM:
One e-mail that is circulating is that the Evangelist Billy Graham led a parade through New Orleans on a scooter during the March 2006 Celebration of Hope crusade.  The truth is that yes, Billy and Franklin Graham did hold an event in New Orleans in March 2006 to help the area recover both physically and spiritually from Hurricane Katrina.  The event, called the Celebration of Hope, took place at the New Orleans Arena. An audience of 30,500 attended the two day event.  Rev. Graham did not, however, ride a scooter into the French Quarter, leading a procession of followers in sparking a revival on Bourbon Street.  The original source of this false article is unknown.
CHAIN LETTERS MAKING FALSE PROMISES:
Other letters that have been circulating are the old fashioned chain letter that has gone high tech. These letters promise if you send their e-mail to a certain number of other people you will receive things back, all the way from money to just being blessed. Some promise that you will get money back from numerous sources, while others promise miracles or blessings from God at a certain time. Some of these are sweet letters and messages, but no man can assure that they will receive the promised miracles and blessings these letters are stating.  Certainly we should pass on encouraging messages and things that are uplifting and even cute; however, we should not be told to do it, and if we don't, accused of not loving our country, people or God. We should all have the liberty to be led of the Holy Spirit as to what we pass on to others.  And we should also stand for Christian causes that need our support.  We just need to make sure we are not passing something on that is a hoax. Also, if we are sending to our personal mailing lists, it would be prudent to paste the names in the "blind carbon copy field" instead of the "To field" so that the personal e-mail addresses of our friends are not exposed to everyone on the list that we send such letters to. If you do not know how to do this, ask a friend who is computer savvy to help you.
SCAMS PROMISING TO GIVE MILLIONS TO CHRISTIANS:
There are also e-mail scams circulating that have a similar theme, but come from different countries (mostly Ghana and Nigeria, but I also got one from England the other day).  The story goes something like this, but is changed depending on the writer's imagination and deceptive abilities.
EXAMPLE OF A FALSE SCAM: (I am quoting one of the deceptive letters here that is a scam so you can identify them.)
---
Dear ______:
Subject: PLEASE ENDEAVOR TO USE IT FOR THE CHILDREN OF GOD.
I am the above name person from Sierra-Leone. I am married to Dr. Theophilus Uwaoma who worked with Sierra Leonian Embassy in South Africa for nine years before he died in the year 2001. We were married for eleven years without a child. He died after a brief illness that lasted for only four days. Before his death we were both born again Christians and we lived happily. Since his death, I decided not to re-marry or get a child outside my matrimonial home which the Bible is really against.
When my late husband was alive he secured $15 Million (Fifteen Million U.S. Dollars) with financial institution here in Cote D'Ivoire. Presently, this money is still with the financial institution. Recently my Doctor told me that from all the tests conducted on my health, I am not going to last long, especially, due to my cancer and stroke. But what disturbs me most now is the stroke.
Having known my condition, I decided to donate this fund to churches or Christian individuals that will utilize this money the way I am going to instruct. I want a church or individual that will use this money to fund churches, Orphanages and Widows. Also, the propagation of the work of God, building and maintaining the house of God through this money, is very important.
The Bible made us to understand that blessed is the hand that giveth. I took this decision because I don't have any child that will inherit this money and my husband's relatives are not Christians. I don't want my husband's hard earned money to be misused by unbelievers, for their own selfish interest and in an ungodly manner. I am not afraid of death hence I know where I am going. I know that I am going to be in the bosom of the Lord. Exodus 14 VS 14 says that the lord will fight my case and I shall hold my peace.
I don't need any telephone communication in this regard because of my health, and because of the presence of my husband's relatives around me sometimes. I don't want them to know about this development, but I know that With God all things are possible.
As soon as I receive your reply I shall give you the contact of the Financial institution in Ivory coast. I will also give you all information regarding the deposit of this money. I will also issue you a letter of authority that will empower you as the original beneficiary of this fund. I want you and your church to always pray for me because God works in mysterious ways. My happiness is that I lived a life of a worthy Christian. Whoever wants to serve the Lord must serve him in spirit and truth. Please always be prayerful all through your life.
Any delay in your reply will give me room in sourcing for a church or Christian individual for this same purpose. Please assure me that you will act accordingly as I stated herein. Hoping to hear from you soon.
Remain blessed in the name of the Lord.
Yours in Christ,
Mrs. Praise Uwaoma
---
It is hard to believe that people would use the Lord's name in a scheme such as the one above to get money, but they do. In the Bible we are warned that there would be wolves in sheep's clothing  that would attack God's people.  Acts 20:29-30: "For I know this, that after my departing shall grievous wolves enter in among you, not sparing the flock. Also of your own selves shall men arise, speaking perverse things, to draw away disciples after them."
They adapt and change the above story with different scenarios and different names; however, it is a scam that many unsuspecting Christians are falling for it, and it could even be dangerous, as some of these evil people have even lured people to their countries with promises of millions of dollars.  Their objective is to get the Christian to give them the needed funds to release these millions of dollars which usually amounts to several thousand dollars or to obtain their bank account information in order to drain the deceived person's bank account. They also can use personal ID information like bank account numbers, social security numbers, etc. in an attempt to commit identity theft.  These same people have been threatened with physical harm if they do not give them the demanded release money, or in some extreme cases have even disappeared or been murdered according to the U.S. Secret Service. Since we have a lot of Christians write us and ask us about this, we wanted to address this also so you could spread the word among your groups. For details about this scam do a search at: https://www.secretservice.gov/
IDENTITY THEFT SCAMS:
Another one I will mention, concerns identity theft.  E-mails are being sent out, falsely representing different well known companies like "e-Bay," "Pay Pal," "Bank of America," "Wells Fargo," and other Banks as well.  The thieves paste and copy these company logos in their counterfeit e-mails to make them look official and then say something like the following:
---
"Dear Bank customer,
We recently reviewed your account, and suspect that your account may have been accessed by an unauthorized third party. Protecting the security of your account and of the bank network is our primary concern. Therefore, as a preventative measure, we have temporarily limited access to sensitive account features.
To restore your account access , please take the following steps to ensure that your account has not been compromised:"
---
You are then asked to go to a link where they want you to give them your banking account information and social security number.  They then take this information and are able to steal your identity.  There are many variations of this scam, but you get the idea. These sources are hard to trace by the government as they keep moving around. They will do an e-mail blast one day and gather up leads, then close down that site. Here is a link to help you identify these kinds of fraud:
https://www.fraud.org/internet/inttip/inttip.htm
_______________________________________________________________________
MADALYN MURRAY O'HAIR / FCC RUMOR:
Lastly, there is a Madalyn Murray O'hair/FCC Rumor that has been spread by Christians who thought they were helping to protect our Christian freedoms on the airways by sending a letter of protest to the FCC (Federal Communication Commission).
The rumor that the FCC has before it a proposal to deny licenses to religious broadcasters still continues to circulate, 25 years after the Commission denied that request.
– Federal Communications Commission
Nearly three decades — and more than 10 million letters, e-mails and phone calls later — the agency that deregulated the telecommunications industry and helped usher in the communications revolution seems to have met defeat in its fight against this one rumor. Since 1974 — when the rumor first surfaced — the commission has spent untold dollars and employee time responding to citizens worried that the late Madalyn Murray O'Hair, the leader of a well-known atheist movement, is trying to halt all religious references on the radio and TV.
Just to be clear: There is no O'Hair broadcast petition. In fact, O'Hair — the founder of American Atheists Inc., best known for championing a ban on prayer in schools — has been dead since 1995.
Nothing else at the FCC rivals this rumor, in both its longevity and its bizarre ability to withstand the commission's repeated attempts to convey the truth. Every year, around Christmas and Easter, something breathes new life into it. Last month, the FCC received 108 O'Hair-related correspondences. In October, it received 249, in September, 124, and in August, 91.
It's nothing short of exasperating for K. Dane Snowden, who heads the FCC's consumer bureau and wishes he could finally dispel the rumor.
"It is one of the most fascinating urban myths that continues to grow. The FCC has no authority to ban religious programming. It literally is a myth," he said.
For more information go to: https://www.fcc.gov/mb/enf/forms/rm-2493.html
---
LINKS TO IDENTIFY RELIGIOUS HOAXES AND VIRUSES:
Here are some of the websites on the Internet who expose hoaxes and viruses: https://www.symantec.com/avcenter/hoax.html
https://www.snopes.com/religion/religion.asp?music=off#fcc
The inclusion of links other than bible.com does not imply endorsement by Bible.com. Bible.com makes no endorsement, express or implied, of any links to or from its site or e-mails, nor is it responsible for the content or activities of any linked sites. Links are included for information and research purposes only.
---
Copyright (c) 2013 – Christ Unlimited Ministries – https://BibleResources.org
If this message has been a blessing to you and you would like to see more like them posted on this site, you can help make this possible by your gifts to Christ Unlimited Ministries. Donate

Betty Miller has written several books on other topics as well. To view titles or purchase those books visit our bookstore.

Topic: Internet Hoaxes, Legends, Viruses & Scams
Related Articles:  What the Bible Says about Pyramid Schemes; Gambling; Stock Market;  The Spirit of Babylon/Greed; Business; Finances; Tithing
Click here for a listing of all Topics covered in our Bible Answer Page
The End of the Article