In the World, Not Of the World: What the Bible Says about Business
By Betty Miller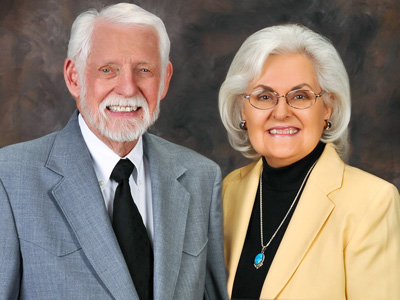 Song of Solomon 2:15 says, "Take us the foxes, the little foxes, that spoil the vines: for our vines have tender grapes." Foxes sometime in search of food would enter into the grape orchards and devour the grapes and spoil the crop. However, the little foxes were too small to reach the grape bunches so they would chew on the vines and it would kill the whole vine. Instead of the farmer just losing his crop, he would lose his vine which was more disastrous. Spiritually some things we do or allow that we might think is little or insignificant can also be disastrous for us.
Business Compromises
As Christians, compromising in the work place and in our work ethics in little things, is an area that can be an open door for the enemy to gain an advantage over us. This "little fox" is so common place that many Christians are not only failing to recognize it but are also guilty of it.
When Christian business men work hand and hand with Christian employees by Biblical work ethics and standards, it produces a just and fair work place. In the past when our nation had a strong Christian influence, this combination led to our nation being known for quality workmanship. Other nations were seeking to buy merchandise with the "Made in U.S.A." label. Because our nation as a whole has turned away from its moral standards and we have failed in our Christian influence in the workplace, everyone is suffering.
Christians are mocked because we do not exemplify a Biblical standard in our business lifestyles. How are we to witness and share the gospel of Christ if our work habits are not exemplary?
Establishing Good Work Ethics Starts At Home
Many of the younger generation were not taught proper work habits and now have difficulty in holding a job. Children's messy rooms are a symptom of how a generation of parents has neglected to teach their children this truth while they were growing up.
We are instructed in Proverbs 22:6 to "Train up a child in the way he should go: and when his is old, he will not depart from it."
The key in this verse is the word "training". Training involves more than just teaching. The best teachers teach not only the procedure for doing a job, but also a set of values for producing that job.
Whatever reasons we give for our neglect in training our children, the truth is we did not take the time needed to train our children properly. We are a world in a hurry which is a big hindrance to good workmanship. Slothfulness, shoddy workmanship and disorganization reflect a lack of caring. Many people take short cuts that hamper the quality of the job, just to finish the task so they can eliminate any problems of the moment. Later the job must be repeated which wastes time because the job was not done right the first time.
We need to teach our children not only how to do a good job, but also train them to do their best. Teaching is simply communicating knowledge, while training involves conveying a value system. Good teachers who teach moral values along with proper instruction produce quality schooling and the best workers.
If we as parents compromise in our lifestyles and work ethics before our children then we communicate those ideas to them.
If we have been deceived or perhaps have just become negligent in any area pertaining to our work ethics, we could be guilty of hurting our children or our witness for the Lord.
Here is a checklist for employees to see if perhaps any "little foxes" have been spoiling our vines:
Examining what motivates us to work. Love of money, fear, duty and necessity are some of the world's reasons to work. Our reason should be one that is motivated by love for our Lord.
Taking short cuts that will lessen the finished product because of laziness or impatience. This wastes time because a job is done the quickest way and not the best way.
Hiding mistakes that are costly to others because of fear or pride.
Stealing from our employer which increases his operating costs, that in turn, causes company wages or bonuses to be less.
Working in a careful manner to avoid carelessness to prevent accidents. Safety rules need to be obeyed which help lower insurance costs.
Communicating properly when we have a problem with the boss, instead of gossiping about him to other employees?
Being responsible and disciplined, workers who are dependable and loyal.
Avoiding slothful habits, such as tardiness and absenteeism without a cause. (Pretending to be sick just because we do not want to go to work is outright deception).
Lying about our qualifications when applying for a job causing the employer to believe we can do more than we are actually trained or qualified to do. (This puts the employer at risk because of inferior work that will be produced.)
Walking out on a job without proper notification.
Here is a checklist for employers or manufacturers that are also in order:
Creating inferior products because of greed. (Things that wear out quickly so they must be replaced sooner so the manufacture will profit more.)
Representing our products falsely by exaggerated marketing ads just to make sales.
Treating our employees the way we would want to be treated. (Fair and just wages and benefits should be given to all workers without being a respecter of persons.)
Furnishing comfortable and good working conditions for our help.
Observing the Sabbath rest for all employees as well as ourselves. (Workaholics will eventually experience burnout and God knew as human beings we all need a day of rest and refreshing in the Lord.)
Terminating employees unfairly because of greed. (Often loyal older employees are replaced by younger ones at a lesser salary to avoid retirement benefits and the higher earned salary of the older worker).
Correcting our workers when necessary with kindness and grace.
Although these lists are by no means complete, this will give us a starting place to examine if we are living a Christian life in the marketplace. Notice the examples used in this list are character related and unless people come to God and allow Jesus to change their evil nature, our nation will continue to plunge into a deteriorating workplace. We as Christians should be examples in leading the way of good work ethics in the marketplace. It is sad that many Christians fail to do this and our witness in the world is not Christian at all as we act like the rest of the world.
Many Christian employees justify their actions because they feel they are just compromising in little things that do not matter. Such things as: Telling little white lies, tardiness, misusing their privileges, failure to keep their word, gossiping in the office, taking advantage of their sick leave, using the company telephone, postage, equipment, etc. for personal use, expecting salaries beyond their work production, producing sloppy work, etc.
The Christian Workplace Ministry
Christian employers who violate God's principles are guilty too, of wrong treatment of employees, improper conduct, unfair wages, overworking employees, failure to supply safe working conditions, ignoring communication problems and unjustly terminating employees.
The Word of God tells us how we can please God in the workplace in Matthew 25:23, "His lord said unto him, Well done, good and faithful servant; thou hast been faithful over a few things, I will make thee ruler over many things: enter thou into the joy of thy lord." Being faithful in the little things will promote us to rule over larger things. The same is true on the negative side, neglect in little things can cause big problems. May the Lord show us the "little foxes" in our workplaces that are creating big problems.
We must remember as Christians our ministry is to live the Christian life anywhere we are. The most important thing is our relationship with people. We must guard and watch our attitude in the office one toward another as well as our outreach to the people God sends us to be a witness. Remember the Golden Rule: "Do unto others as you would have them do unto you" (Luke 6:31).
We need to strive for excellent work and be like our Lord. Scriptures that pertain to the workplace that we all need to keep in mind are as follows:
Isaiah 12:5: "Sing unto the Lord; for he hath done excellent things: this is known in all the earth."
Colossians 3:17: "And whatsoever ye do in word or deed, do all in the name of the Lord Jesus, giving thanks to God and the Father by him."
Colossians 3:23: "And whatsoever ye do, do it heartily, as to the Lord, and not unto men."
Ecclesiastes 9:10: "Whatsoever thy hand findeth to do, do it with thy might."
Luke 16:10: "He that is faithful in that which is least is faithful also in much: and he that is unjust in the least is unjust also in much."
Proverbs 11:1: "A false balance is abomination to the LORD: but a just weight is his delight."
1 John 2:5-6: "But whoso keepeth his word, in him verily is the love of God perfected: hereby we know that we are in him. He that saith he abideth in him ought himself also so to walk, even as he walked."
Ephesians 6:5-9: "Servants, be obedient to them that are your masters according to the flesh, with fear and trembling, in singleness of your heart, as unto Christ; Not with eyeservice, as menpleasers; but as the servants of Christ, doing the will of God from the heart; With good will doing service, as to the Lord, and not to men: Knowing that whatsoever good thing any man doeth, the same shall he receive of the Lord, whether he be bond or free. And ye masters, do the same things unto them, forbearing threatening: knowing that your Master also is in heaven; neither is there respect of persons with him."
Romans 12:10-11: "Be kindly affectioned one to another with brotherly love; in honour preferring one another; Not slothful in business; fervent in spirit; serving the Lord."
---
Copyright (c) 2013 – Christ Unlimited Ministries – https://BibleResources.org
If this message has been a blessing to you and you would like to see more like them posted on this site, you can help make this possible by your gifts to Christ Unlimited Ministries. Donate

Betty Miller has written several books on other topics as well. To view titles or purchase those books visit our bookstore.

Topic: What the Bible Says about Business
Related Topics: What the Bibles Says about Lying; Stealing; Money; Scriptural Prayers for Success & Provision;  Pyramid Schemes; Stock Market; Overcoming Time Wasters; Stress; Scripture Prayer for Fear and Anxiety; Kingdom Economy – Tithing
Click here for a listing of all Topics covered in our Bible Answer Page
The End of the Article