Our Comforter, Counselor, Guide, Revealer of All Truth: The Gift of the Holy Spirit
By Betty Miller
Who shall tell thee words, whereby thou and all thy house shall be saved. And as I began to speak, the Holy Ghost fell on them, as on us at the beginning. Then remembered I the word of the Lord, how that he said, John indeed baptized with water; but ye shall be baptized with the Holy Ghost. For as much then as God gave them the like gift as he did unto us, who believed on the Lord Jesus Christ; what was I, that I could withstand God? Acts 11:14-17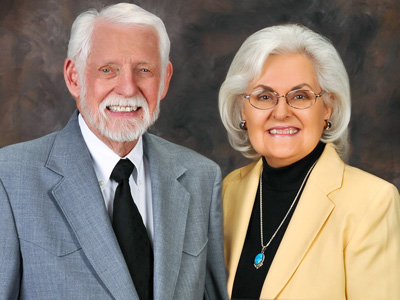 God's gift of the Holy Ghost is promised to us today and not just for the saints back in the time of the early church, as we find Peter saying, "…Repent, and be baptized every one of you in the name of Jesus Christ for the remission of sins, and ye shall receive the gift of the Holy Ghost. For the promise is unto you, and to your children, and to all that are afar off, even as many as the Lord our God shall call" (Acts 2:38-39). The Holy Ghost is God's gift to us. As we are baptized in His Spirit, we will find that we will experience the gift of speaking in tongues, plus all the other gifts when needed, if we continue to follow Him (1 Corinthians 12, 13 and 14). These are God's gifts of power to enable us to accomplish the task to which we have been commissioned. Although the gift has been abused by many, we should not take lightly the Lord's words to us in John 7:37b-39:
…Jesus stood and cried, saying, If any man thirst, let him come unto me, and drink. He that believeth on me, as the scripture hath said, out of his belly shall flow rivers of living water. (But this spake he of the Spirit, which they that believe on him should receive: for the Holy Ghost was not yet given; because that Jesus was not yet glorified.) John 7:37b-39
Zeal Without Knowledge
A "Balanced Christian Walk" is something that each of us needs to strive to attain since our eagerness and zeal can create problems for us. The Scripture talks of this in Romans 10:2, "For I bear them record that they have a zeal of God, but not according to knowledge." We need the zeal, yet it must be balanced according to the knowledge of God's Word. The Scripture says in Hosea 4:6a, "My people are destroyed for lack of knowledge." Dangerous heresies, erroneous teachings and false doctrines can destroy God's people unless they have a complete knowledge of God's Word. Just memorizing a few Scriptures will not keep us from error. We must study the Word of God and apply it to our hearts if we are to remain free from error and extremes. John 15:7 says, "If ye abide in me, and my words abide in you, ye shall ask what ye will, and it shall be done unto you." This is a powerful promise of God, but it is conditional as we notice two "if" in this Scripture. These are if His words are abiding in us, and if we are abiding in Him. He states we can ask anything and it will be done if these two things are existent in us.
In looking at this Scripture, we can deduce that if our prayers are not being answered, we either do not have God's complete Word abiding in us, or we are not fully abiding in Him. We would be receiving answers to all of our prayers if we had all of God's Word in us and we were completely controlled by the Holy Spirit. The way for us to be overcomers and get our prayers answered 100 percent is to allow the Word of God to dwell in us and change us until we are conformed to the image of Jesus Christ. Then we would never pray for anything that would not be the will of God for we would know and obey the will of God. God's Word is His Will. If we are not receiving the answers to our prayers, we need to allow the Word of God to change us. The Word of God never changes, and Jesus never changes; so if there is any changing to be done, it must be on our end. "For I am the Lord, I change not" (Malachi 3:6a). "Jesus Christ the same yesterday, and to day, and for ever" (Hebrews 13:8).
Jesus is the Rock. He is solid and stable and will not change. For this reason we can trust Him and believe the Words He has spoken to us. If He said it, then that settles it. It is truth because He cannot lie. If He said it and we believe it, then faith in His Word will produce those things that are promised to us in the Bible. Knowing only portions of the Word can cause us to become imbalanced. We must seek to know the whole truth and be completely surrendered to the will of God for us to be victorious and successful Christians. Stressing one portion of God's Word will invariably produce prayer failures. This is the reason for many "faith" failures today. It is not so much people's lack of faith that fails to produce the answers they are seeking, but their failure to apply other portions of God's Word.
---
Copyright (c) 2013 – Christ Unlimited Ministries – https://BibleResources.org
If this message has been a blessing to you and you would like to see more like them posted on this site, you can help make this possible by your gifts to Christ Unlimited Ministries. Donate

Betty Miller has written several books on other topics as well. To view titles or purchase those books visit our bookstore.

Title: What the Bible Says about Gift of the Holy Spirit
Related Topics:  What the Bible Says about Water Baptism; Baptism in the Holy Spirit; Praying/Speaking in Tongues; Praising God in All Circumstances; Travailing Prayer
Click here for a listing of all Topics covered in our Bible Answer Page
The End of the Article
 [printfriendly]