Does Jesus still Heal Today: What the Bible Says about Healing
By Betty Miller
And the very God of peace sanctify you wholly; and I pray God your whole spirit and soul and body be preserved blameless unto the coming of our Lord Jesus Christ. 1 Thessalonians 5:23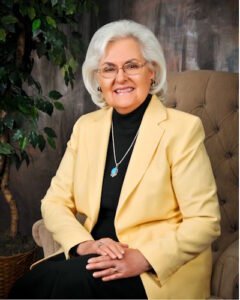 God intends for His body to be made whole. His people, being those individual members of His body, need His wholeness to be able to perform the tasks commissioned to them as the church. One recent move of the Holy Spirit has been the restoration of the gifts of the Spirit to the church bringing deliverance and healing. Since Jesus is coming back for a church without spot or blemish, a glorious church, we can look for her to be cleansed and healed before that moment. This healing involves the total man: spirit, soul and body. "That he might sanctify and cleanse it with the washing of water by the word, That he might present it to himself a glorious church, not having spot, or wrinkle, or any such thing; but that it should be holy and without blemish" (Ephesians 5:26-27).
The Hebrew word for heal is rapha, which means to make thoroughly whole. The Greek word "sozo" has the same connotation. It is used interchangeably throughout the Greek New Testament to mean to "save" and to "heal". We need to be free of "…the sin which doth so easily beset us…" (Hebrews 12:1), the sickness in our bodies, the fears of the soul, and all that keeps us from being the overcoming sons of God. This is what the Bible calls sanctification; the process of cleansing that needs to take place within our spirits, our souls, and our bodies.
Trinity of God and Man
Man is a trichotomy made up of spirit, soul and body. God designed man as a functioning unit with his reborn spirit to be in charge of the soul (mind, will, and emotions), and with the body in subjection to the soul and spirit. Man was created in the image of God. Until we understand this, we cannot begin to understand ourselves.
And God said, Let us make man in our image, after our likeness: and let them have dominion over the fish of the sea, and over the fowl of the air, and over the cattle, and over all the earth, and over every creeping thing that creepeth upon the earth. So God created man in his own image, in the image of God created he him; male and female created he them. Genesis 1:26-27
Healing of the Spirit, Soul and Body
First let us notice God said, " let us make man in our image". God is also a triune being. The Godhead is made up of the Father, the Son (Jesus), and the Holy Spirit. We must have some understanding of this mystery if we are to understand our own makeup. Jesus spoke in Mark 12:29," …The first of all the commandments is, Hear, O Israel; The Lord our God is one Lord." John records in 1 John 5:7, "For there are three that bear record in heaven, the Father, the Word, and the Holy Ghost: and these three are one." From these Scriptures we can see that God is not three Gods nor a three headed being, but rather one God with three distinct and separate personalities. The Word in 1 John 5:7 is referring to Jesus since John 1:14 states, "And the Word was made flesh, and dwelt among us, (and we beheld his glory, the glory as of the only begotten of the Father,) full of grace and truth."
Perhaps through an analogy we can understand better how He can be three in one. A married man with a family is a father, a husband and a son. He is not three different men but has three different roles. He relates to his children, wife, and parents in a different way. It's similar with the Lord. He relates to us as the Father, as the Son, and as the Holy Spirit. God does not change; He is holy, He is spirit, He is eternal. God is one, but He has three forms even as water can manifest as a solid, liquid, or gas, yet is still one compound. As ice it takes a definite form and shape; as a liquid it flows freely, and as steam it becomes vaporous. Even so, the Godhead manifests Himself so He can be seen as Jesus, felt like rivers of water as the Holy Spirit, and known as the invisible power of the Father.
The Spiritual Man
The whole counsel of heaven is available to us as His children, made in His image. The image and likeness is not a physical likeness, as one day the physical shall pass away and we will be given glorified bodies. The image that bears likeness to God is the potential of our spiritual image. God created man with the possibility to become like God. No other creature has this potential. Before the fall of man, Adam and Eve were walking in wholeness. Although spiritually they were not fully mature at creation, God's destiny was for them to grow to maturity by walking with Him and obeying Him. Through their disobedience, they ate of the tree of the knowledge of good and evil while still in their immature state which was their downfall. Some things God denies us at present because they are not good for us in our immaturity, but later He desires for us to have them. After Adam and Eve matured, I believe God intended to give them not only the tree of the knowledge of good and evil, but also the tree of life to eat in order that they would live forever. However, because of their disobedience they fell into sin and darkness, and all mankind followed. The Lord Jesus then had to die as a substitute for men's sins so we could find our way back to God. When we accept Jesus as our Saviour we become born again and are once again created in God's image.
God created man with a very precious gift, one that He never violates. This gift is the free will of man. Creating man as a free moral agent resulted in the possibility of not only sons that would become like Him, but also sons that would become like the devil. Man would be able to choose his own destiny by exercising his will. Why didn't God just create man so that He would obey? He could have thus avoided this world full of sin that is all due to the moral evil that proceeds from the will of man. God had such high and lofty intentions for man that He desired more than a robot who would say "I love you" on command. He wanted sons to fellowship with Him who would have His same desires and interests. He desired to have intimate communion with a like being. He wanted sons that would have a genuine love for Him, not beings that would be forced to love Him. In making man with a free will he could choose to become like God. We have neglected teaching the power and the role of man's will in the walk of the overcomer, and thus many have been defeated by the enemy. Let us see how this important truth concerning our free will can help us to be victorious in our daily walk with the Lord.
We need to understand first that man is a spirit, with a soul, that lives in a body. The physical body is only the house or temple that holds the real man. Let us first look at the real man which is the spirit man. The Greek word for spirit is "pneuma" or "breath". The spirit man is unseen with the natural eye, but is the hidden or inward man. This is the part of man that is referred to in Scripture as the heart of man. It is the sphere of divine influence. "But let it be the hidden man of the heart, in that which is not corruptible, even the ornament of a meek and quiet spirit, which is in the sight of God of great price" (1 Peter 3:4). The spirit man, being the real man, will live eternally. He will possess a soul and a body, but in essence the spirit will rule over the other two.
The Nature of Sin
Sin is not in things. Things by themselves have no power to sin. Whiskey cannot sin. Television cannot sin. Tobacco cannot sin. It does no good to preach against such things. Sin is in the heart of man. It is through his choices, and what he does with things that makes them evil. It is not the television that is evil, but what man produces and watches on it that make it evil. Taking a television away from a man will not take away his sin because it will still remain in his heart. God wants man to be able to refuse the evil that comes over the television, not destroy the television. God wants man to choose good and shun evil. He will not force man to do this, but it is His desire. God will never violate man's freedom of choice. It is not God's will that any should perish and go to hell. He wants all men to go to heaven because He loves them. However, He will not force men to go to heaven. If they choose to go to hell, He will let them go there by their own desire. "The Lord is not slack concerning his promise, as some men count slackness; but is longsuffering to us-ward, not willing that any should perish, but that all should come to repentance" (2 Peter 3:9).
It is not God's will that any should live in sickness or emotional distress. It is His will that all be healed. Jesus healed all that came to Him; He refused no one. His death and atonement not only healed us of the sin problem, but was also for our physical problems.
"When the even was come, they brought unto him many that were possessed with devils: and he cast out the spirits with his word, and healed all that were sick: That it might be fulfilled which was spoken by Esaias the prophet, saying, Himself took our infirmities, and bare our sicknesses" (Matthew 8:16-17). If Jesus took them for us, we are not to take those sicknesses.
Salvation From Sin and Sickness
Once we understand where sickness comes from, we can understand how we are able to get rid of it. God's Word reveals that sickness originated with sin and now it is being spread by Satan. God's Word teaches that forgiveness of sin and healing of the body go hand in hand. Healing is just as easy to receive from God as forgiveness of sins. One of Satan's primary objectives is to discredit God by spoiling our bodies with sickness. Being created in the image of God, we are caught in the middle of this spiritual battle. Satan is described as a roaring lion who is seeking whom he may devour; "Be sober, be vigilant; because your adversary the devil, as a roaring lion, walketh about seeking whom he may devour" (1 Peter 5:8). Satan will devour us with disease and sickness if we allow him to do so. Our great advantage is that God sent His Son to destroy the works of the devil. "He that committeth sin is of the devil; for the devil sinneth from the beginning. For this purpose the Son of God was manifested, that he might destroy the works of the devil" (1 John 3:8).
When Jesus shed His blood on the cross for our salvation from sin, He also bore the stripes on His body for our healing from sickness. Jesus was beaten by Roman lashes that literally tore pieces of flesh from His back. They were the stripes by which Isaiah and Peter say we were healed. "Who his own self bare our sins in his own body on the tree, that we, being dead to sins, should live unto righteousness: by whose stripes ye were healed" (1 Peter 2:24). We can't serve the Lord the way He wants us to if we are sick in our bodies. He wants us whole: spirit, soul, and body. He desires this wholeness to continue to spread until our families are whole and the body of Christ is whole. Those that are walking in physical wholeness should not point their fingers at those members that are still sick, but rather uphold them so they can also come into wholeness. Those that are still sick should not feel condemned if they are seeking God for healing. Our answers don't always come instantly, so we are not to be discouraged and walk as defeated Christians. We are to rise above our problems, knowing that as we continue to follow Jesus, the problems will be corrected. We must not allow the enemy to talk us out of our position in Christ. He will attempt to discourage us by telling us we will never be healed, nor become an overcomer. One of Satan's favorite tricks when people are believing God for healing is to point out someone who was believing for healing, but instead of being healed, got worse or died. Then the devil tries to convince us that they were better Christians than we are, so therefore how can we expect God to heal us? We should never base the answers to our prayer requests on what other people receive or do not receive. Man's experience should be judged in the light of God's Word, not God's Word in the light of man's experiences. When we see failures in others, we must remember that does not mean we must fail. We may not understand why others are not healed, but only God sees the hearts of men. So we must leave those questions regarding others to Him. We must trust His Word and allow the Lord to show us the way. We should always keep our eyes on Jesus and not on men. Men will fail us, but Jesus will never fail.
When we desire healing, we must remember to seek Jesus for who He is, and not just for what He can do for us. We need to seek Jesus the Healer, not the Healer, Jesus. Healing is the bread for God's children and we shall receive that bread as we follow Him. Jesus replied to a Gentile woman seeking Him for healing of her daughter.
"…It is not meet to the take children's bread, and to cast it to dogs. And she said, Truth, Lord: yet the dogs eat of the crumbs which fall from their master's table. Then Jesus answered and said unto her, O woman, great is thy faith: be it unto thee even as thou wilt. And her daughter was made whole from that very hour" (Matthew 15:26-28). If sinners can get the crumbs (many are being saved and healed at the same time), those who have known God for years are certainly entitled to their healing. We must ask the Lord to renew our minds until we are able to receive as the little Syrophenician (Gentile) woman did. She was willing to consider herself as a dog if that was what it took to receive God's blessings. Many are too proud to come as this woman did, so they still have not received. It is easier for them to keep their sickness rather than to admit that perhaps their doctrine has been wrong. We must come with a humble heart to receive from our Lord.
Jesus referred to Himself as the "living bread," and those who ate of this bread would live forever. When the life of Christ Jesus flows into us, that life will produce healing.
I am the living bread which came down from heaven: if any man eat of this bread, he shall live forever: and the bread that I will give is my flesh, which I will give for the life of the world. The Jews therefore strove among themselves, saying, How can this man give us his flesh to eat? Then Jesus said unto them, Verily, verily, I say unto you, Except ye eat the flesh of the Son of man, and drink his blood, ye have no life in you. John 6:51-53
Only those who have spiritual understanding can comprehend the meaning of Jesus' words. The sacrifice of Jesus' life on the cross paid the price for the sins of all mankind. His spilled blood and torn flesh bring life to those who accept Him as Saviour. It is a great mystery as to why His innocent life was required as a sacrifice for your sins and mine. We cannot intellectually understand the vicarious suffering of the Lord, nor why this was the plan through which salvation would come. Those religions, however, that do not accept the atoning work of Jesus Christ have become bloodless theologies without power. As the Scripture says in Hebrews 9:22,"…without shedding of blood is no remission."
Another thing that can cause people to be weak and sickly is for them to take the communion of the Lord without first examining themselves to see if any sin is present in their lives.
And when he had given thanks, he brake it, and said, 'Take, eat: this is my body, which is broken for you: this do in remembrance of me.' After the same manner also he took the cup, when he had supped, saying, 'This cup is the new testament in my blood: this do ye, as oft as ye drink it, in remembrance of me.' For as often as ye eat this bread, and drink this cup, ye do shew the Lord's death till he come. Wherefore whosoever shall eat this bread, and drink this cup of the Lord, unworthily, shall be guilty of the body and blood of the Lord. But let a man examine himself, and so let him eat of that bread, and drink of that cup. For he that eateth and drinketh unworthily, eateth and drinketh damnation to himself, not discerning the Lord's body. For this cause many are weak and sickly among you, and many sleep. 1 Corinthians 11:24-30
The taking of communion is one of the church sacraments that represents the spiritual communion with our Lord. The reason we are to examine ourselves before we take the wine and the bread is so that there is nothing in our hearts that would prevent our communion with God. If we do not have the proper relationship with members of the Lord's body, then we cannot have a proper relationship with God.
If a man say, I love God, and hateth his brother, he is a liar: for he that loveth not his brother whom he hath seen, how can he love God whom he hath not seen? And this commandment have we from him, That he who loveth God love his brother also. 1 John 4:20-21
If we have been taking of Christ's blood (abiding in His Spirit) and eating his flesh (assimilating His Word), then we will have blessed communion with the Father. We shall walk in health and strength for they are the Lord's blessing and promise. When we do not walk in the Lord we find our spiritual body becomes unhealthy, and we begin to have problems.
There is a blood disease called leukemia that attacks some people. This occurs when the white blood cells begin to multiply too rapidly. Under normal conditions man has only around 5,000 white blood cells for every 5,000,000 red blood cells per cubic millimeter of blood. When this condition changes drastically, it indicates sickness in the body. The disease of leukemia is caused by runaway cells that are cancerous and in rebellion.
When we become rebellious toward God, we cause the same condition to occur in our spiritual lives. We find that spiritual cancer will eat away our life. We must ask the Lord to deliver us from all rebellion and submit to His will in order to remain healthy. The Bible says we must yield to the Lord to remain spiritually and physically healthy. 1 Samuel 15:23 says, "For rebellion is as the sin of witchcraft, and stubbornness is as iniquity and idolatry. Because thou hast rejected the word of the Lord, he hath also rejected thee…" The Lord will minister to us the things we need to stay in proper spiritual condition.
Isaiah 1:19-20 says, "If ye be willing and obedient, ye shall eat the good of the land: But if ye refuse and rebel, ye shall be devoured with the sword: for the mouth of the Lord hath spoken it." The Lord wants to heal us, bless us and make us whole. The choice is ours. "If my people, which are called by my name, shall humble themselves, and pray, and seek my face, and turn from their wicked ways; then will I hear from heaven, and will forgive their sin, and will heal their land" (2 Chronicles 7:14).
God is always looking for a willing mind and a perfect heart. He wants to use those who qualify, even as He used the great men and women of the Bible. We must choose and obey, even as Solomon did when he built the temple. "And thou, Solomon my son, know thou the God of thy father, and serve him with a perfect heart and with a willing mind: for the Lord searcheth all hearts, and understandeth all the imaginations of the thoughts: if thou seek him, he will be found of thee; but if thou forsake him, he will cast thee off for ever. Take heed now; for the Lord hath chosen thee to build an house for the sanctuary: be strong, and do it" (I Chronicles 28:9-10).
Healing of the spirit, soul and body always begins with the choice to follow Jesus and the subsequent choices to continue to walk with Him. To receive complete wholeness, we must make a complete commitment, even as our Lord spoke the greatest commandment of God.
Jesus said unto him, 'Thou shalt love the Lord thy God with all thy heart, and with all thy soul, and with all thy mind. This is the first and great commandment. And the second is like unto it, Thou shalt love thy neighbor as thyself. On these two commandments hang all the law and the prophets' Matthew 22:37-40
---
Copyright (c) 2013 – Christ Unlimited Ministries – https://BibleResources.org
If this message has been a blessing to you and you would like to see more like them posted on this site, you can help make this possible by your gifts to Christ Unlimited Ministries. Donate

Betty Miller has written several books on other topics as well. To view titles or purchase those books visit our bookstore.

Topic: What the Bible Says about Healing
Related Topics:  What the Bible Says about the Gift of the Holy Spirit; Scripture Prayer for Healing;  Free Will – How our Choices Create our Future; Faith; Forgiveness; Repentance; Blood of Jesus; Scripture Prayer for Fear and Anxiety
Click here for a listing of all Topics covered in our Bible Answer Page
The End of the Article