See That You Are Not Troubled: What the Bible Says about Fear
By Betty Miller
For God hath not given us the spirit of fear; but of power, and of love, and of a sound mind. 2 Timothy 1:7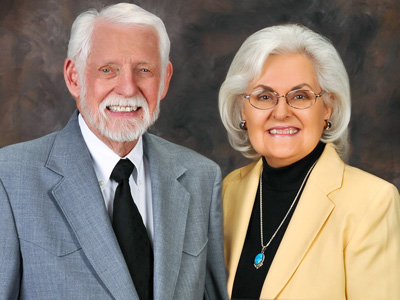 Conquering Fear
We live in an hour in the earth that the Bible speaks of as the "last days." Because we are in the end times, we know that according to prophecy, it will be a time of great tribulation and trouble. 2 Timothy 3:1 says, "This know also, that in the last days perilous times shall come." More scripture describing the end times is spoken of by Jesus himself in these verses:
And as he sat upon the mount of Olives, the disciples came unto him privately, saying, Tell us, when shall these things be? and what shall be the sign of thy coming, and of the end of the world? And Jesus answered and said unto them, Take heed that no man deceive you. For many shall come in my name, saying, I am Christ; and shall deceive many. And ye shall hear of wars and rumours of wars: see that ye be not troubled: for all these things must come to pass, but the end is not yet. For nation shall rise against nation, and kingdom against kingdom: and there shall be famines, and pestilences, and earthquakes, in divers places. All these are the beginning of sorrows. Then shall they deliver you up to be afflicted, and shall kill you: and ye shall be hated of all nations for my name's sake. And then shall many be offended, and shall betray one another, and shall hate one another. And many false prophets shall rise, and shall deceive many. And because iniquity shall abound, the love of many shall wax cold. But he that shall endure unto the end, the same shall be saved. And this gospel of the kingdom shall be preached in all the world for a witness unto all nations; and then shall the end come. Matthew 24:3-14
This is certainly a description of our present world. However, notice in verse 6 the Lord told us this "…see that you are not troubled." There is only one way we can be without fear in a world of turmoil, hatred, war, and uncertainty. The way to do this is to trust the One who told us not to be troubled or fearful. Only through Christ's power can we walk in peace and safety. We must give our lives completely to the Lord and yield to His will as to what He wants us to do, where He wants us to live, what He wants us to sell or give away and what we are to do with our time. This is a total commitment to give God first place of our time, money, careers, family and future.
The Word of God tells us, "He shall not be afraid of evil tidings: his heart is fixed, trusting in the Lord" (Psalm 112:7). Fear is the opposite of trust. The devil continually tries to get us to be fearful. The Bible says in Luke 21:26, "Men's hearts failing them for fear, and for looking after those things which are coming on the earth: for the powers of heaven shall be shaken." Many people shall not overcome fear, but be overcome by it. As Christians, we are not to be fearful but are to trust in the Lord. Should Satan come against us with his lies and fear, we are to turn to God and ask that the fear be removed. People's fears are many. Some fear death, others are afraid of getting cancer, afraid of losing their loved ones, afraid of the house burning down, afraid of having car wrecks or afraid of flying in airplanes, afraid of the future. Others are tormented with the fear of the dark, fear of being molested or fear of staying alone. Fear is a horrible monster no matter what form it takes. After we seek God for the removal of our fear, we then should quote the Word of God concerning that subject to the devil. "For God hath not given us the spirit of fear; but of power, and of love, and of a sound mind" (2Timothy 1:7).
As we listen to the Holy Spirit, He usually speaks something positive for us to do. It could be we are to sing to the Lord, pray in the spirit or read the Bible. If we obey, the Holy Spirit will then drive the "spirit of fear" from us. If we cannot get free and find we are in bondage to an evil spirit of fear, we may need to have this evil spirit "cast out." If we are simply overcoming a weakness of fear in our flesh, submitting to God and resisting the devil will accomplish the victory. We should not be discouraged if we do not get the victory the first time. It sometimes takes several bouts with the devil to win the round. If we lose one battle, it does not mean we are losing the war. The Lord will bring the victory if we are determined and have chosen to trust God and not to fear.
This same approach applied to any weakness will bring us success. The place to begin is with a decision of the will. A decision allowed us to come into the kingdom of God. We decided to accept the Lord's forgiveness and reconciliation. At the time of this decision we were "born anew" and received the gift of life in Christ. This was all accomplished by faith in God's Word. The same method will work in overcoming any weakness in our lives. We must first decide we want to be an overcomer. Then the power of God will perform this in us as we trust Him by faith to do so. We must not be double-minded once we set our course, since a double- minded man receives nothing. "But let him ask in faith, nothing wavering. For he that wavereth is like a wave of the sea driven with the wind and tossed. For let not that man think that he shall receive any thing of the Lord. A double minded man is unstable in all his ways." (James 1:6-8). True faith rests in the victory of Jesus.
When we come to the Lord, we are "re-born" and our life with God begins with a clean slate. "Therefore if any man be in Christ, he is a new creature: old things are passed away; behold, all things are become new" (2 Corinthians 5:17). Sometimes past sins and mistakes cause us to fear the future or fear exposure of our former deeds. The Lord wants the pain of our past erased so we can function without the hurt of those wounds. We should not dig up the past unless the Holy Spirit specifically sees the need to touch an area with His healing, and only then if that healing requires facing the past. With His love He will remove the hurt and fear of those days.
However, if we have hurt people it would be in order to ask their forgiveness. We should also try to right the wrong if by doing so it would not bring the involved party more hurt. As Christians we should restore to those we have defrauded and publicly apologize if we have failed a group or brought reproach upon them. We should confess the truth if we have lied or gossiped. When the Lord shows us how we have hurt others we should always seek to make amends. If we have stolen something, we should restore it. Sweeping things under the rug will never bring recovery and restoration. It will only lead to more fear and deception. The only way we can walk in truth is to replace the lie with the truth of God's Word.
Emotional stress and fear can also cause physical sickness. Inner emotional healing is sometimes the key to receiving a physical healing. We can be suffering with ulcers because we have not forgiven someone, or arthritis can possibly be the result of a bitter and prideful spirit. Heart problems can occur because of fear and stress. The Lord begins our healing from the inside out. Once we have been cleansed in our hearts and souls, then the body will also respond and experience healing. When we prosper in our souls, then we will also prosper in our bodies. The Bible says, "Beloved, I wish above all things that thou mayest prosper and be in health, even as thy soul prospereth" (3 John 2).
If we are overwhelmed by depression or hopelessness or fear and we are unable to pray or read God's Word, we can ask the Holy Spirit to speak to someone to pray for us. The Lord knows that many times we are too weak to pray and that we need the body of Christ, the church. They can stand and pray with us until we get the victory. We need not feel embarrassed to ask others to pray. We need each other. It is also helpful to have someone pray the prayer of agreement with you when trying to overcome a weakness or fear. This will bring strength to your decision to overcome in the areas needed. "Again I say unto you, That if two of you shall agree on earth as touching any thing that they shall ask, it shall be done for them of my Father which is in heaven" (Matthew 18:19). This is a wonderful agreement that should be utilized by husbands and wives. The wife can agree that her husband's weakness will be overcome in Christ, while the husband can make the same agreement for his wife. Satan tries to divide all relationships with critical thoughts and words about each other's weaknesses.
One of the greatest fears people are fighting at this time is fear of financial loss and fear of the future since many of the prophets of God are declaring times of trouble and tribulation in the USA and the world. The Lord knew the hour we would be living in and we can rest assured He has a plan of protection and provision for all of His committed people. What we must all do is seek the Lord with our whole heart and get His plan for our individual lives since these are perilous times. The only safe place for any of us is in the will of God! If we are in His will we will find His provision and direction. He wants to speak to us. However, we must be close to Him to hear. In the physical world the farther away you are in distance from someone the harder time you have in being able to hear them. The same principle applies to the spirit world. Hearing God is a matter of proximity.
He shall call upon me, and I will answer him: I will be with him in trouble; I will deliver him, and honour him. With long life will I satisfy him, and show him my salvation. Psalm 91:15-16
Reviewing how to overcome fear or any negative emotion, we must:
Ask the Lord to remove it.
Quote the Word of God.
Listen to the Holy Spirit.
Obey His guidance.
Praise Him for the answer.
This is only a simple outline but many find it helpful when needing a guideline to overcome faults and failures and fears. We also have additional material on this subject in our Bible Answers link. Look under the subjects of "Pressure" and "Stress".
---
Copyright (c) 2013 – Christ Unlimited Ministries – https://BibleResources.org
If this message has been a blessing to you and you would like to see more like them posted on this site, you can help make this possible by your gifts to Christ Unlimited Ministries. Donate

Betty Miller has written several books on other topics as well. To view titles or purchase those books visit our bookstore.

Topic: What the Bible Says about Fear
Related Topics:  What the Bible Says about Becoming Born Again; Scripture Prayer for Fear and Anxiety; Stress; Pressure; Evil in the World; Faith; Confessions – Creating our Future;  Scriptural Prayer for Healing; Scriptural Prayer for Protection
Click here for a listing of all Topics covered in our Bible Answer Page
The End of the Article
 [printfriendly]