"A Simple Christmas" Book Review
By Betty Miller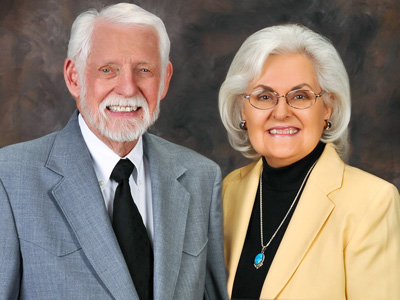 The book, A Simple Christmas, by author Alice Chapin, contains hundreds of ways to bring Christ and joy back into Christmas in the spirit of "More-with-Less."
Are you yearning for a Christmas filled with celebrations that actually mean something? Are you tired of the tinsel and credit card debt; the depression and exhaustion that this holiday now means to so many people? Do you want to establish family traditions that will teach your children to honor Christ during the holidays and give them beautiful memories for the future? If so, this book will be an inspiration to you.
A Simple Christmas will take you through the holiday season, offering hundreds of creative and meaningful activities that you can do as a family (and with friends) all during the month of December and into New Year's. The 250 pages in this book are literally bursting at the seams with heart-warming ideas. The books offers suggestions for:
Keeping the spiritual heart of the holidays, with peace and joy.
Lead your whole family is doing things together.
Find happiness in reaching out to others and giving yourself away.
Cope with pressures and extra expenditures.
Overcome the blues and even enjoy spending the holiday alone.
Deal with selfish or excited youngsters.
Reshape customs to focus more on the Christ of Christmas.
As I read through this book, I found myself becoming more thoughtful about life in general and inspired to reclaim, not only Christmas, but many other areas in my life that have been too easily dictated by the self-dominated society. Perhaps the chapter that touched me most of all was "Goodwill and Peace to All." Christmas is about giving and receiving – and most of all to honor the One who has freely given us every good and perfect gift. May we bring joy to Him this season, as we remember those who are less fortunate than ourselves. As we all know, but so easily forget, Christmas is not about the obligatory gifts hastily ripped open and often never used. It is about giving of our time, sharing of our memories and skills, and teaching others to do the same.
The spirit of Christmas is a lifestyle, not something that can be simply turned on during the holiday season. Even so, at Christmas I think we all yearn a little more to express God's love in meaningful ways to the world around us, and exalt the truth of Jesus Christ to those who do not yet know Him. A Simple Christmas brings these foundational truths of Christianity to the forefront of our hearts and shows us practical things we can do, not only to make the holiday more meaningful, but also the rest of our lives as well. The book is not only spiritually uplifting, but also practical. It comes equipped with a budget guide, and Christmas goals worksheet for you to use as a planning tool. It will help simplify your Christmas and place the focus on the real meaning of Christmas.
Book Review by Betty Miller of A Simple Christmas, by author Alice Chapin
---
Alice Chapin is the author of many articles and thirteen books, all written to fulfill her life's goal of helping others. The titles of some of the books she has written are: 400 Creative Ways to Say I Love You, Gifts of Love, Reaching Back, 365 Bible Promises for Busy People, 365 Bible Promises for Hurting People, 365 Bible Promises for People Who Worry a Lot or a Little. Alice Chapin is a pastor's wife and has been on the staff of Campus Crusade for Christ International for twenty years. She and her husband, Norman, live in Newnan, Georgia, and have four grown daughters. She attends Central Baptist Church in Newnan.
God hath given to them that obey him. Acts 5:28-32
---
Copyright (c) 2013 – Christ Unlimited Ministries – https://BibleResources.org
If this message has been a blessing to you and you would like to see more like them posted on this site, you can help make this possible by your gifts to Christ Unlimited Ministries. Donate

Betty Miller has written several books on other topics as well. To view titles or purchase those books visit our bookstore.

Topic: What the Bible Says about Christmas – A Simple Christmas – Book Review
Related Topics:  The Greatest Gift; The Origins of Christmas Customs; Christmas Giving; Unholy Christmas Traditions
Click here for a listing of all Topics covered in our Bible Answer Page
The End of the Article