Life and Death in the Tongue: What the Bible Says about the Power of Words
By Betty Miller
But the tongue can no man tame; it is an unruly evil, full of deadly poison.  Therewith bless we God, even the Father; and therewith curse we men, which are made after the similitude of God.  Out of the same mouth proceedeth blessing and cursing. My brethren, these things ought not so to be.  James 3:8-10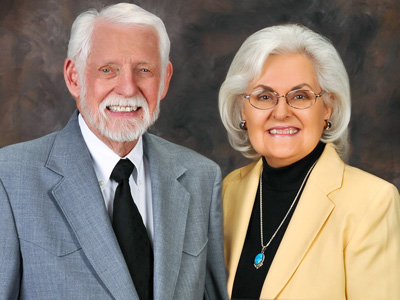 "Sticks and stones may break my bones, but words will never hurt me".  This was a phrase often confessed by children. Yet words do have the power to hurt us. Words are a powerful force and the powerful effects of negative words cannot be underestimated. We all know how horrid and degrading it feels to be called insulting names or be told that we are stupid or deficient in some way. Such words may not leave actual bruises but they certainly leave marks on our psyche, helping to form the picture we hold of ourselves.
In a groundbreaking study by Betty Hart and Todd Risley, "The Early Catastrophe," it was shown that the differences in language and interaction experiences in the first four years of a child's life has lasting effects on their performance later in life.  One of the main impacting factors considered was the ratios of encouraging versus discouraging feedback.  By the age of four, the average child from dysfunctional struggling family will hear 125,000 more words of discouragement than encouragement.  That comes to 85 words of discouragement to every 1 word of encouragement per day.  And that was just what they found within the household environment.  It is estimated that it takes 3 words of encouragement to negate every word of discouragement spoken into your life.  Seems insurmountable to me, but God!
The Spirit of the Lord God is upon me; because the Lord hath anointed me to preach good tidings unto the meek; he hath sent me to bind up the brokenhearted, to proclaim liberty to the captives, and the opening of the prison to them that are bound; To proclaim the acceptable year of the Lord, and the day of vengeance of our God; to comfort all that mourn; To appoint unto them that mourn in Zion, to give unto them beauty for ashes, the oil of joy for mourning, the garment of praise for the spirit of heaviness; that they might be called trees of righteousness, the planting of the Lord, that he might be glorified.  Isaiah 61:1-3
Most Christians who are defeated in life are defeated because they believe and confess the wrong things.  They are speaking the words of the enemy, which hold them in bondage.  If the beginning of your life was riddled with negative impact as discussed above, you can be set free from that bondage.  "Fear thou not; for I [am] with thee: be not dismayed; for I [am] thy God: I will strengthen thee; yea, I will help thee; yea, I will uphold thee with the right hand of my righteousness" (Isaiah 41:10).  Spoken words program your spirit (heart) either to success or defeat.  Words are containers which carry faith, or fear, and they produce after their kind.
Watch Your Words
There are words and expressions that should be avoided in the Christian vocabulary such as "luck" or "lucky," also the so-called "good luck" charms such as rabbit's feet. The definition of luck is "something that happens to one by chance." This then leaves us open for "good luck" and "bad luck." As Christians, we do not live by chance or fate, but by faith in the Son of the living God.  Our lives are destined that we might become overcomers in Him.
Other words that are unhealthy and negative are expressions such as, "She makes me sick," "I am dying to go," "It frightened me to death," and "I doubt if he will ever change."  All these words express negative confessions and should be avoided as sickness, death, fear and doubt come from the devil.  We need to ask the Lord to show us the words we are speaking into our lives and the lives of others that are bringing destruction, and commit to cleaning up our vocabulary.
We often hear people obsessively speaking about the generational seeds in their lives.  Although these seeds may have fact behind them, we do not have to follow in those footsteps.  We often hear people professing things like "Every woman in my mother's family line had diabetes by the time they were 30 years of age, I just know I am going to have diabetes," "My grandmother died of cancer, my mother died of cancer, all my sisters died of cancer, it just runs in the family," "Every male in our family line has had a hip replacement at least once in their life," "The doctor says I just have to learn to live with this condition," "We're all just alcoholics in our family," or "Our family is just jinxed."   You can fill in the blank.  Speaking these things into your life is basically coming into agreement with them.
"Christ hath redeemed us from the curse of the law, being made a curse for us: for it is written, Cursed [is] every one that hangeth on a tree:"  Galatians 3:13

"There is that speaketh like the piercings of a sword: but the tongue of the wise [is] health."  Proverbs 12:18
I am reminded of a time when the Lord showed me a person I was interacting with.  She was constantly complaining about her life and expressing all the problems her and her husband had, yet the words she would confess over her husband were nothing but negative.  The Lord showed me that she was in effect placing a curse upon herself by cursing her spouse. He told me to tell her that He considers husbands and wives to be "one flesh" (Genesis 2:24).  Therefore when a she cursed her husband, she was in effect cursing herself. The same is true of a man who constantly belittles his wife. The marriage itself can be cursed through such behavior, as well. Praise God there is forgiveness, and through God's grace husbands and wives can bless each other and can be sources of great blessings to themselves, each other, their marriage, their children, and succeeding generations.
Swearing and cursing are another sin of the mouth that needs to be dealt with and put away. We must be serious about living in the light of God's Word.  I have not met many faithful Christians who have a problem with worldly cursing. However, I have met many Christians who have stumbled into the Devil's trap and taken up a whole different kind of cursing.  One evangelist called it "shoot cursing."  When you substitute another word for a curse word, but use it in the same context.  Instead of the popular F word, they say freak or freaking.  Other popular substitutes include such words as crap, son of a preacher man, son of a gun, shoot, dagnab it, oh my gosh, darn it, fudge, dang, heck, frick, or flippin.  I am sure you can think of or have heard many other versions.  Remember that God does not look at the outward appearance, He looks at the heart (1 Samuel 16:7).  What is the intent behind the words you speak?  We are told in Ephesians 5:4–12, Neither filthiness, nor foolish talking, nor jesting, which are not convenient: but rather giving thanks. For this ye know, that no whoremonger, nor unclean person, nor coveteous man, who is an idolater, hath any inheritance in the kingdom of Christ and of God. Let no man deceive you with vain words: for because of these things cometh the wrath of God upon the children of disobedience. Be not ye therefore partakers with them. For ye were sometimes darkness, but now are ye light in the Lord: walk as children of light: (For the fruit of the Spirit is in all goodness and righteousness and truth;) Proving what is acceptable unto the Lord. And have no fellowship with the unfruitful works of darkness, but rather reprove them. 
The Greek words used for filthy, foolish talking and jesting don't just refer to obscenity that often comes from swearing and cursing, but include words that bring dishonor, indecency, "talking foolishness and sinning together," or crude joking.  Paul's comment above was a follow up to a preceding comment in Ephesians 4:29, "Let no corrupt communication proceed out of your mouth, but that which is good to the use of edifying, that it may minister grace unto the hearers."  This kind of foolish talking or jesting almost always involves the tearing down of someone, something, or even ourselves. Gossiping, backbiting, spreading rumors, and even jokingly putting someone or ourselves down should never be coming out of our mouths.  I remember a former coworker who would constantly go around and confess "I am so stupid" especially every time she made a mistake.  I challenged her once about it, and she told me that she used to never talk this way, but early in her walk when she was working for a big company, people would make comments about what a goody-two-shoe she was.  So, she began calling attention to all her errors by confessing "I am so stupid," or something similar to that phrase.  She was looking for acceptance and to fit in.  But the Romans 12:2 calls us to not be conformed to this world. And Paul is saying that we should not be talking to people just to tear them down, nor should we be tearing ourselves down. The purpose of our conversations is to build up, to make us and the people around us better, to set an example.
Another area to watch concerning the words we speak is the area referred to as vows.  A vow is a promise or pledge. We often make vows to ourselves,  binding our-selves to a particular course of action. These vows, or  self-fulfilling prophecies, then hold us in bondage. We might say, "I guess I'll never lose weight," "I'll never forget what you did to me," "I will always be an alcoholic," "I don't need you or anyone else,"  or, "If that's what marriage is like, I will never get married." Vows we make, bind our soul, our attitudes and desires. The Bible states in Numbers 30:2-6 that we are bound by our vows. Even if the vow we are making is intended to be positive (for example, vowing not to abuse one's children), if it is made in judgment of someone else,  motivated by bitterness or resentment, it will be a source of bondage.
We can also be under sin's power because of unfulfilled vows made to God.  Some have bargained with God, vowing to serve Him in some special way if He would grant a particular request. God expects us to keep these vows and calls it sin if we fail to do so (Deuteronomy 23:21).
Words spoke in judgment can keep us in bondage.  Statements like, "My family will always be angry," "You can never trust a _____, "  "I'll never be loved," "All men are jerks," or "All women are lazy."  These kind of statements are not true because they do not line up with the revealed judgments of God as expressed in His Word, the Bible.
Praise God He can and will change us if we submit ourselves to Him.
 The Word of God Our Source of Truth
We can trust God to reveal things we have done that would allow a curse to come upon us–so that we can repent and be free of it. We can trust God to keep us pure through His gifts of repentance and forgiveness, so that we do not give ground for curses to come. We can trust God to cover us with the blood of Jesus to remind those spirits who would curse us that Jesus was made a curse for us, and that His blood sprinkled on us and our household is our protection.
The Word of God is our source of truth—about us, our families and our generations. We need to know it, meditate on it, and speak it to ourselves and others. Remember that God has promised to write His ways on our hearts and minds  (Jeremiah 31:33-34). Remember David's testimony of hiding God's Word in his  heart so he would not sin against God. (Psalm 119:11)
If you have found yourself caught up in the ways of the enemy, you can be set free.  First, confess any sin the Holy Spirit is revealing to you now.  Repent of such thinking and speaking, and renounce vows, judgments and anyway those words have blocked your promises.  Ask the Holy Spirit to cleanse you, guard your tongue, and empower you to do God's will, free from striving.
Whether you're a parent, grand parent, teacher or in a position of authority, you can speak LIFE into the children or people God brings around you and/or even into your own life.  Start today!
Speak Blessings: Every time you speak blessing, approval and encouragement, you instill self-esteem, confidence and courage. Overlook flaws and instead praise yourself, your child, or others around you when doing something right. Remember, we are all made in His image.

Train Up: King Solomon, in his wisdom, wrote, "Train up a child and they shall not depart from it." (Proverbs 22:8) The best thing you can do for yourself, your child, or others around you is to deposit the Word of God in them.  Learn the Word, speak the Word, and demonstrate the Word until it becomes a part of your life, your children's lives, and your a part of those around you.
Stay Open To Correction:  Just as we need to set boundaries and discipline our children, we need to stay open to the corrections of the Lord.  2 Timothy 3:16 reminds us that "All scripture [is] given by inspiration of God, and [is] profitable for doctrine, for reproof, for correction, for instruction in righteousness:"
Smile: Research shows that 65% of communication is non-verbal.  How we interact and the body language we portray, has more power than any words we will ever speak to ourselves, and those around us.  A smile is one of the strongest communication tools, and many spend their entire lives not knowing how to properly use it. A smile expresses joy, happiness and friendliness, and offers insight to the inner workings of the mind, such as intentions, emotions, feelings and attitudes, as well as demonstrating warmth, empathy and cooperation.  Smiling can change your negative mood, can relieve stress, boost your immune system, lower your blood pressure, releases endorphins, helps you stay positive and is highly contagious.  So all the benefits you get from smiling you can give away by making someone else smile in return.  "For ye shall go out with joy, and be led forth with peace: the mountains and the hills shall break forth before you into singing, and all the trees of the field shall clap [their] hands" (Isaiah 55:12).
Talk to God:  The most powerful weapon in your arsenal is prayer.  It is not the complicated thing that many people make it out to be.  Prayer is simply talking to God.  It is His greatest longing and desire.  You can worry or your can pray.  It is your choice.  According to 1 Peter 5:7 we can take all our cares, all our worries, all our fears, all things we cannot change and give them to Him, because He cares for us so much.
---
To delve into further details concerning these topics we suggest reading Exposing Satan's Devices by Betty Miller. Exposing Satan's Devices is a spiritual tool chest of the many devices Satan uses to keep people under his lies and deceptions which eventually destroys them. It is an exposé of Satan and his methods and how to overcome him through spiritual warfare. As overcomers we have the victory.
---
Copyright (c) 2013 – Christ Unlimited Ministries – https://BibleResources.org
If this message has been a blessing to you and you would like to see more like them posted on this site, you can help make this possible by your gifts to Christ Unlimited Ministries. Donate

Betty Miller has written several books on other topics as well. To view titles or purchase those books visit our bookstore.

Topic: What the Bible Says about the Power of Words
Related Topics: What the Bible Says about Unclean Thoughts; Breaking Word Curses; Confessions Creating Our Life; Shame; Pressure
The End of the Article