Your Sons and Daughters Shall Prophesy: Prophesy on Finances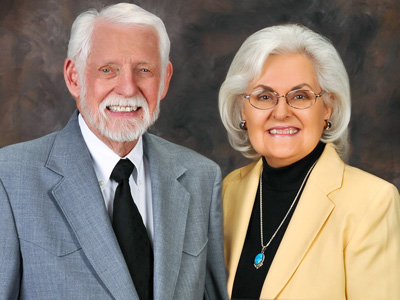 By Betty Miller
The following prophetic words were given to Betty Miller by the Holy Spirit on December 23, 1989 which was shared with the local church. It was also printed in tract form and has been distributed for a number of years. We want our bible answers webpage to be a ministry to God's people so we are including this word to help prepare for the remaining days ahead.
JUDGMENT
Judgment is twofold:
(1) The wicked are punished for their deeds as the penalty for sin is executed upon them.
But as for them whose heart walketh after the heart of their detestable things and their abominations, I will recompense their way upon their own heads, saith the Lord God. Ezekiel 11:21
(2) The righteous are rewarded for their faithfulness.
Be not deceived; God is not mocked: for whatsoever a man soweth, that shall he also reap. For he that soweth to his flesh shall of the flesh reap corruption; but he that soweth to the Spirit shall of the Spirit reap life everlasting. And let us not be weary in well doing: for in due season we shall reap, if we faint not. Galatians 6:7-9
Whoso despiseth the word shall be destroyed: but he that feareth the commandment shall be rewarded. Proverbs 13:13
But without faith it is impossible to please him: for he that cometh to God must believe that he is, and that he is a rewarder of them that diligently seek him. Hebrew 11:6
NO COMPROMISE
The rebellious, proud and disobedient Christians will come under judgment with the world unless they repent. Lukewarm or carnal Christians will not be able to remain in that condition.
I know thy works, that thou art neither cold nor hot: I would thou wert cold or hot. So then because thou art lukewarm, and neither cold nor hot, I will spue thee out of my mouth. Because thou sayest, I am rich, and increased with goods, and have need of nothing; and knowest not that thou are wretched, and miserable, and poor, and blind, and naked: I counsel thee to buy of me gold tried in the fire, that thou mayest be rich; and white raiment, that thou mayest be clothed, and that the shame of thy nakedness do not appear; and anoint thine eyes with eye slave, that thou mayest see. Revelation 3:15-18
FINANCIAL JUDGMENT
Financial integrity will be required of all of God's people. God has already been dealing with leadership in this realm, and He will now deal with the flock also. He will require all to be obedient in the area of finances.
The Lord has tolerated our unfaithfulness in this area, but no longer will He tolerate it. Judgment means fairness will be executed. A small percentage of God's people have been obedient in the area of tithes and offerings, while the rest of the body has refused to take its responsibility; these non-givers have come and partaken of what other's money has supported. No longer!
Severe financial judgments will come upon all who fail to tithe and give at God's direction. Some will lose all they own before they will yield to God in this area.
This is not God's will, as God does not want His people to lack, but their own disobedience will leave the door open for Satan to rob them. Only faith in God for His provision will stand in the coming days.
As institutions, investments, jobs, and savings disappear and fail, God's true people will be taken care of in miraculous ways. God will speak clearly to His own to share with one another plus give sacrificially to His true works. There will be provision for His people that will flow as they are in the Kingdom of God and not a part of the world system that is failing.
There will be no lack in God's Kingdom for all that is unctioned by Him. The Lord will restrain His people from giving to fleshly works and will give discernment to His people about where they are to give.
---
Copyright (c) 2013 – Christ Unlimited Ministries – https://BibleResources.org
If this message has been a blessing to you and you would like to see more like them posted on this site, you can help make this possible by your gifts to Christ Unlimited Ministries. Donate

Betty Miller has written several books on other topics as well. To view titles or purchase those books visit our bookstore.

Topic: Messages to the Church: Prophesy on Finances
Related Topics: What the Bible Says about False Prophets; Lying Signs & Wonders; God's Gift of the Holy Spirit; Prayer; Speaking/Praying in Tongues; Travailing Prayer
Click here for a listing of all Topics covered in our Bible Answer Page
The End of the Message