Praying & Speaking in the Spiritual Gift of Tongues: What the Bible Says about Tongues
By Betty Miller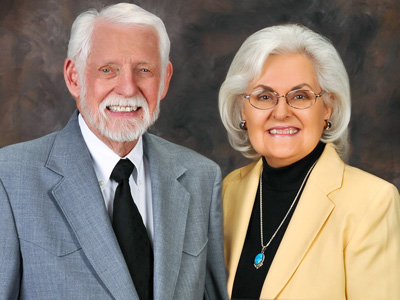 Praying in tongues is a tremendous weapon available to us as Christians. This form of prayer has caused much controversy in the body of Christ. Even so, it should not be left out because it is definitely one of the keys to the kingdom. This valuable type of prayer is praying in an unknown tongue or praying in the spirit. Paul declares in 1 Corinthians 14:14-15, "For if I pray in an unknown tongue, my spirit prayeth, but my understanding is unfruitful. What is it then? I will pray with the spirit, and I will pray with the understanding also: I will sing with the spirit, and I will sing with the understanding also."
Due to the commotion that "tongues" has raised in the body of Christ, many people would just as soon do away with it. Yet, there have been many other issues within the church which have caused problems that have not been put aside simply because they created discord. We must resolve the contention, not throw out speaking in tongues. The Bible has to remain the standard of truth. We cannot eliminate portions of it just because we do not understand it all.
My People are Destroyed for Lack of Knowledge
Paul wrote a letter to the Corinthians because they were having problems in the church, including the same one we are having today regarding speaking in tongues (see 1 Corinthians 14). Nowhere in this chapter does Paul recommend doing away with this gift of the Holy Spirit; instead he deals with correcting the problem. Most of the problems regarding speaking in tongues stem from a lack of understanding of what the purpose of this beautiful gift is.
Let us look at this entire chapter to clear up the confusion. Verse 1 begins: "Follow after charity, and desire spiritual gifts, but rather that ye may prophesy. For he that speaketh in an unknown tongue speaketh not unto men, but unto God: for no man understandeth him; howbeit in the spirit he speaketh mysteries."
From this we can see that when one speaks in tongues, he is not speaking to men, but to God. We need to understand this because many people do not see any purpose for speaking in tongues, and therefore do not see their need for this gift. They contend that love is the only thing in a Christian's life. We find two main groups, one emphasizing on the gifts, and the other the fruit of the Spirit. The truth is, however, that it is necessary to possess both. It takes "two wings for a bird to fly."
The words of the Lord Jesus, just before his ascension to heaven (after His resurrection), have been called the "Great Commission" to the church. The fulfillment of the Great Commission requires both the fruit and the gifts. This account is recorded in Mark 16:15-20, "And he said unto them, Go ye into all the world, and preach the gospel to every creature. He that believeth and is baptized shall be saved; but he that believeth not shall be damned. And these signs shall follow them that believe; In my name shall they cast out devils; they shall speak with new tongues; They shall take up serpents; and if they drink any deadly thing, it shall not hurt them; they shall lay hands on the sick, and they shall recover. So then after the Lord had spoken unto them, he was received up into heaven, and sat on the right hand of God. And they went forth, and preached every where, the Lord working with them, and confirming the word with signs following. Amen."
Death and Life are in the Power of the Tongue
People's last words before departing have always been considered important. Here our Lord's words tell us that we are to take the gospel to every creature that they might believe, be saved, and be baptized. He does not stop with the salvation message, but goes on to instruct His disciples that they should cast out demons, speak with new tongues, heal the sick, and that nothing would have any power over them, not even poison. He said these signs would follow "them that believe." He did not say just the apostles would do these things, but all who were believers.
If this message had been intended only for the apostles, then why are we still preaching the gospel today? Either the entire commission was only for the apostles, or it was for all believers. Today, our churches split this commission, as they are strong on preaching the gospel, teaching that it is the duty of every Christian to witness to others, yet ignoring the other half, that of speaking with tongues, healing the sick and casting out demons. They have been teaching only half a gospel instead of the "full gospel." Today, the Lord wants the same signs that followed the early day believers to follow us. It is a confirmation that He is with us when we have these signs evident in our lives.
On several missionary journeys, we have had opportunity for a portion of this Scripture to become very real to us. Some of the food and drink we consumed might have been deadly to us, but the Lord sanctified it and we did not suffer sickness which could have come had we not had faith in His Word. It was quite a struggle for me, with my medical background, to maintain my trust in the Lord, for I knew just what microorganisms were rampant especially in foreign lands. However, we knew God had sent us on His mission; and just as He told His disciples to eat and drink what was set before them and that nothing by any means would harm them, we knew that His Word was just as true and reliable today as it was then.
And into whatsoever city ye enter, and they receive you, eat such things as are set before you: And heal the sick that are therein, and say unto them, The Kingdom of God is come nigh unto you. Luke 10:8-9
Behold, I give unto you power to tread on serpents and scorpions, and over all the power of the enemy: and nothing shall by any means hurt you. Luke 10:19
Jesus Christ the same yesterday, and today, and for ever. Hebrews 13:8
Of course, there are always extremists who pervert the Scripture. Thus, we have some occult groups today who actually handle poisonous serpents in their rituals. This was certainly not the Lord's meaning here. He is saying that if a serpent should bite us, or we should (not knowingly) drink poison, it will not harm us. Paul experienced the truth of this while on the island Melita. Act 28:3-5 records, "And when Paul had gathered a bundle of sticks, and laid them on the fire, there came a viper out of the heat, and fastened on his hand. And when the barbarians saw the venomous beast hang on his hand, they said among themselves, No doubt this man is a murderer, whom, though he hath escaped the sea, yet vengeance suffereth not to live. And he shook off the beast into the fire, and felt no harm." A parallel meaning to the Scripture is that we shall also have this same power and invulnerability over Satan and his demons, as he is referred to as "the old serpent," the devil.
And the seventy returned again with joy, saying, Lord, even the devils are subject unto us through thy name. And he said unto them, I beheld Satan as lightning fall from heaven. Behold, I give unto you power to tread on serpents and scorpions, and over all the power of the enemy: and nothing shall by any means hurt you. Luke 10:17-19
The Lord does not send us out to do His work without His power and His gifts. The gift of tongues is an important part of our prayer life as it gives us that power and prepares us for spiritual battles, enabling us to pray as the Spirit directs instead of being solely dependent on our natural minds and understanding. While praying in the Spirit, we not only speak mysteries unto God, but also we pray according to His will. Romans 8:27 says, "And he that searcheth the hearts knoweth what is the mind of the Spirit, because he maketh intercession for the saints according to the will of God." The Spirit of God directs our spirit how to pray when we pray in tongues. This is a wonderful blessing, particularly when we do not know exactly how to pray about a situation.
The Mysteries of God
We do not understand why God chose this method of prayer, but as with other things in God's Word that we do not understand with the natural mind, they remain truths none the less. When I was seeking this particular gift, one of my objections was that I could not see why we needed to speak in a language that we did not understand. The Lord spoke to my heart and asked me if I understood the mysteries of salvation. I replied, "No." He then said, "But you accepted salvation, received Me in your heart, and were saved even though you did not understand why Jesus had to die on a cross for your sins." I replied, "Yes." He said, "It is the same way with the Holy Spirit and speaking in tongues; if you will ask for this blessing you will receive Him, and He will give you a heavenly language with which to pray and worship. You'll find that you will have joy, peace, love and power in a new dimension."
Speaking in tongues is also given to build us up. 1 Corinthians 14:3-4 states, "But he that prophesieth speaketh unto men to edification, and exhortation, and comfort. He that speaketh in an unknown tongue edifieth himself; but he that prophesieth edifieth the church." The word edify means to "build up"; therefore, praying in tongues strengthens us and lifts our spirits while the gift of prophecy strengthens and builds up the church. When we pray in tongues, we get blessed. We pray about whatever our number one problem and need is. The Holy Spirit knows better than we what our needs are. For example, we do not know what is ahead of us each day, but the Lord does. If He saw an attack of the enemy coming, He could prompt us to pray in the spirit to offset the devil's attack. The Lord knows every test, trial or attack that is coming up, and desires to see us prepared to meet and overcome it by implementing this valuable tool of praying in tongues. It is hard for us to reach out to others when we are burdened ourselves, so praying in the spirit about our problems also frees us to then intercede for others.
We can also use our unknown tongue to pray and intercede for others. It is truly a powerful weapon against the devil. That is why the devil tries so hard to keep people from asking for it. He even lies and says the gift of tongues is from him, just to keep people from receiving it and using it against him.
True, there are false gifts of tongues from the devil, and several occult groups practice them. Satan always tries to counterfeit the real thing. However, these false tongues do not edify and are really more of a chant. A typical example would be the "mantra" in Transcendental Meditation. These tongues are inspired by the devil, not the Holy Spirit. We never need fear receiving anything false from the Lord if we are seeking our gift from Him. Luke 11:11-13 gives us that assurance:
If a son shall ask bread of any of you that is a father, will he give him a stone? or if he ask a fish, will he for a fish give him a serpent? Or if he shall ask an egg, will he offer him a scorpion? If ye then, being evil, know how to give good gifts unto your children: how much more shall your heavenly Father give the Holy Spirit to them that ask him? Luke 11:11-13
Throughout Chapter 14 of 1 Corinthians Paul encourages us to pray in tongues, and pray with our understanding. In Verse 18 he says, "I thank my God, I speak with tongues more than ye all." In Verse 21, Paul quotes a verse from Isaiah 28:11, "For with stammering lips and another tongue will he speak to this people." Sometimes people receive a beautiful tongue in a foreign sounding language, while others only receive stammering syllables or a few strange words. Do not be discouraged at whatever sound comes out. It is beautiful to God and it comes from His Spirit.
Edifying Tongues vs. Ministering Tongues
Paul tells us in Verse 5, "I would that ye all spake with tongues, but rather that ye prophesied: for greater is he that prophesieth than he that speaketh with tongues, except he interpret, that the church may receive edifying." Speaking in tongues edifies us, but it does not edify someone else unless there is an interpretation. The greatest thing that causes confusion over tongues is not realizing that there are two kinds of speaking in tongues: one that is given to all who desire it and are baptized in His Spirit; the other is a ministry gift mentioned in 1 Corinthians 12:30. In this verse the question is asked, "Do all speak with tongues?" This is not speaking about the tongues available to all, but refers to those Christians called to minister in tongues before the church. This ministry of tongues is coupled with the ministry of interpretation, so that the whole church can be edified. The individual gift of tongues is indeed a priceless key that unlocks many of the doors that hinder our walk with the Lord. If we are to walk in victory, we need to seek the Lord and ask Him not only for this gift, but for all that is available to us as His children.
So [to conclude], my brethren, earnestly desire and set your hearts on prophesying (on being inspired to preach and teach and to interpret God's will and purpose), and do not forbid or hinder speaking in [unknown] tongues. 1 Corinthians 14:39 (AMP)
---
Copyright (c) 2013 – Christ Unlimited Ministries – https://BibleResources.org
If this message has been a blessing to you and you would like to see more like them posted on this site, you can help make this possible by your gifts to Christ Unlimited Ministries. Donate

Betty Miller has written several books on other topics as well. To view titles or purchase those books visit our bookstore.

Topic: What the Bible Says about Tongues
Related Topics:  What the Bible Says about Prayer; Scriptural Prayer for Tongues; Intercessory Prayer; Praying the Scriptures; Faith; Gift of the Holy Spirit; Travailing Prayer; Fasting; Praising God in All Circumstances
Click here for a listing of all Topics covered in our Bible Answer Page
The End of the Article
 [printfriendly]