Your Sons and Daughters Shall Prophesy: Prophesy on Family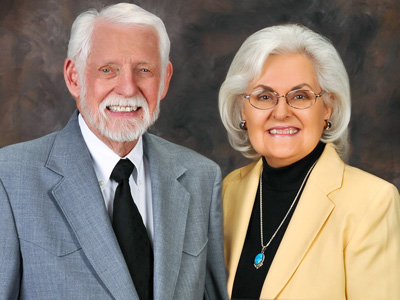 By Betty Miller
The following prophetic words were given to Betty Miller by the Holy Spirit on December 23, 1989 which was shared with the local church. It was also printed in tract form and has been distributed for a number of years. We want our bible answers webpage to be a ministry to God's people so we are including this word to help prepare for the remaining days ahead.
FAMILY ALTERS
God is stressing "Family Altars." It is now very important to spend time with your families in prayer and Bible study to strengthen your relationships. Christ must be lived in the parents as examples before the children, or serious problems will rise up in the children. Parents must assume responsibility for their children's actions and be faithful and consistent in their discipline to them. Homes will either become havens of blessing and rest or prisons of turmoil and unrest, dependent upon our obedience in this area.
CLEANSING OF OUR TEMPLES
God is requiring holiness and our temples must be pure. We will be accountable for what we eat, drink and how we treat our bodies. God will deal with gluttony, requiring temperance of His people. Many in the body of Christ will begin fasting for cleansing as well as spiritual purposes. He will judge us for the unclean things we put in our bodies. Some will protest as God brings His body into purity, holiness, and obedience. They will see it as legalism and bondage, only because they themselves do not want to conform themselves to the image of Christ.
The ministers that rise up against this move of God will soon fail themselves unless they repent and yield to God's dealings in their own personal life. God will not accept our unholy habits any longer. Some of the old-time revivalists' voices such as Finney who declared coffee and tea drinking as sins because of the caffeine addiction will again be voiced by new prophets of God who seek holiness. They will begin to see the hypocrisy of any kind of addiction in the body of Christ. Revelation and comprehension of God's true holiness is coming to the body of Christ so that they will desire to please God in the smallest as well as the largest things. This is not a form of legalism but rather will be an outward expression of the overcomers in Christ who will be conformed to the image of Christ.
FEAR OF GOD RESTORED
The basic reason God's people will suffer loss in many areas is because of a lack of holy reverence and fear of God. The reason many of God's people in this nation suffered in times past was lack of knowledge in God's Word.
My people are destroyed for lack of knowledge: because thou hast rejected knowledge, I will also reject thee, that thou shalt be no priest to me: seeing thou hast forgotten the law of thy God, I will also forget thy children. As they were increased, so they sinned against me: therefore I will change their glory into shame. Hosea 4:6-7
Lack of knowledge being available to God's people here in the USA is no longer true; God's people here have access to the knowledge but have refused to walk in it. They have been hearers of the word, but not doers.
But be ye doers of the word, and not hearers only, deceiving your own selves. James 1:22
Because of this lack of obedience, they are under great deception. Jesus spoke of this deception in Matthew 24 and what the consequences of this would be and how to avoid it. God will protect those who walk in faith and obey Him while those who persist in their rebellion will suffer greatly.
---
Copyright (c) 2013 – Christ Unlimited Ministries – https://BibleResources.org
If this message has been a blessing to you and you would like to see more like them posted on this site, you can help make this possible by your gifts to Christ Unlimited Ministries. Donate

Betty Miller has written several books on other topics as well. To view titles or purchase those books visit our bookstore.

Topic: Messages to the Church: Prophesy on  Family
Related Topics: What the Bible Says about False Prophets; Lying Signs & Wonders; God's Gift of the Holy Spirit; Prayer; Speaking/Praying in Tongues; Travailing Prayer
Click here for a listing of all Topics covered in our Bible Answer Page
The End of the Message