ATTENTION ALL CHRISTIANS:  URGENT PRAYER NEEDED TO STOP HUNDREDS OF FIRES IN THE WEST

.
WE NEED RAIN.  PLEASE PRAY!  PEOPLE ARE ASKING WHY IS THIS HAPPENING, ALONG WITH COVID 19.  SEE WHAT THE BIBLE VERSES SAY BELOW.  I AM ALERTING ALL CHRISTIANS TO PRAY AND HUMBLY COME BEFORE GOD AND REPENT SO GOD CAN HEAL OUR LAND.
I did a screen shot (SCROLL DOWN BELOW) of today's (9/11/2020) fires and fire danger risks in the Western USA. Each of these circles represents a fire burning or a high risk of a fire. Arizona has 57 burning right now. There is smoke in the air here where I live right now. I was shocked when I went to the fire map today that documents fires and fire risks.  I have never seen so many fires burning and risks of new fires all at once.  The Bible tells us we need to humble ourselves and pray and repent and then He will heal our land. I am praying safety for all of us.  See the scriptures below:
2 Chronicles 7: 13-14   "If I shut up heaven that there be no rain, or if I command the locusts to devour the land, or if I send pestilence among my people;  If my people, which are called by my name, shall humble themselves, and pray, and seek my face, and turn from their wicked ways; then will I hear from heaven, and will forgive their sin, and will heal their land."
 1 Kings 8:35  "When heaven is shut up, and there is no rain, because they have sinned against thee; if they pray toward this place, and confess thy name, and turn from their sin, when thou afflictest them:"
1 Kings 8:36  "Then hear thou in heaven, and forgive the sin of thy servants, and of thy people Israel, that thou teach them the good way wherein they should walk, and give rain upon thy land, which thou hast given to thy people for an inheritance."
 James 4:6-7  "But he giveth more grace. Wherefore he saith, God resisteth the proud, but giveth grace unto the humble. Submit yourselves therefore to God. Resist the devil, and he will flee from you."
My Prayer Today:
"Father forgive our sins and the sins of the nation.  We ask that you be merciful and send the needed rains to help put these fires out.  We ask you to protect the fire fighters and give them strength and wisdom as they fight these fires.  Give them supernatural help by changing wind patterns and sending rain.  I pray against all arson and lightning strikes and downed power lines that ignite new fires.  Spare the homes of your people.  Help and comfort those who have lost their homes or businesses. I thank you for sending help to all who need it now. Please reveal to people that you are not sending these fires to punish people, but when we are afflicted we are reaping what we have sown, as sin has consequences. Lord, forgive us for leaving you out of our lives in so many areas.  Lord, may we return to You and acknowledge you in our lives, our schools, our businesses, our homes and our nation. May we submit unto You with our whole hearts and then, as we resist the devil by using the authority You gave us over him, he will flee with his evil plans against us according to James 4:7.  Thank you for forgiving us and healing our land. In Jesus' name I pray. Amen."
When we do this and remain in fellowship with the Lord then we come under His mercy and grace because He took our sins on the cross so we do not have to take the penalty for them as He died to set us free. He will protect us and keep us and watch over all that pertains to us.  Praise God!  There are many helpful articles on the BibleResources.org website to help you overcome any sin you may be struggling with.  Go to these links for help and answers:  https://bibleresources.org/bible-answers/
In prayer,
Betty Miller
BibleResources.org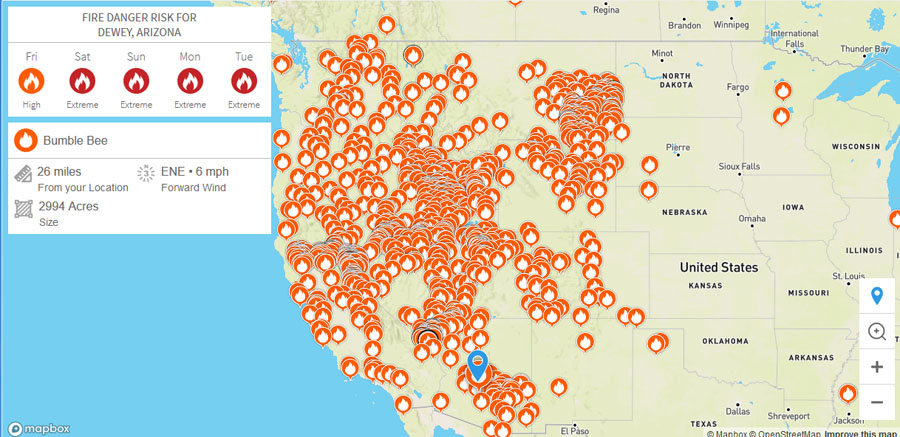 ---
Prayer Request for Christ Unlimited Ministries and BibleResources.org
Thank you for praying for Christ Unlimited Ministries and the BibleResources.org website.  We appreciate it very much! Some areas in which we always appreciate prayer are the following:
1. Pray for God to use this website for His glory. Pray that many will be saved, encouraged, healed and delivered as they read the messages online, and that a love and esteem for God's Word will be imparted to those who visit the site.
2. Pray for Betty Miller and her staff to be strong in the Lord, and sensitive to the leading of the Holy Spirit as we continue to develop this website. Pray also that we will grow in unity and oneness of vision, and that we will be supplied with creative and innovative ideas with which we may present the gospel. Pray that our personal relationship with the Lord will continue to grow and that we will be strengthened in our inner man and refreshed in Him. Pray for the health and physical strength of our staff members, as well as Bud and Betty.
3. Pray that the Lord will continue to bring the right people together who He has called to be a part of Christ Unlimited Ministries and the BibleResources.org team and that we will have sufficient help to do all He has called us to do.
4. Pray for this ministry to have the finances needed to continue in the work that God calls us to.
5. Pray that we accomplish all in His love, and that we find favor with God and man.
Thank you so much for praying. We know that as you stand with us, the Lord will also supply your own needs and establish you in the work that He has prepared for you to do. May His glory rest upon all of us, as we all work together for His kingdom's sake and for the sake of the Harvest that He loves so dearly.
Blessings and love to you in His wonderful Name,
Betty Miller and her staff at Christ Unlimited Ministries and the BibleResources.org Website