Secret, Fervent, Believing Prayer: Creates Intimacy With God
By Betty Miller
And I will give unto thee the keys of the kingdom of heaven… Matthew 16:19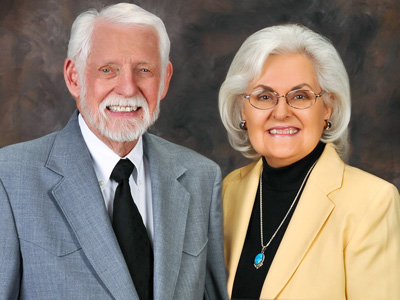 When Jesus becomes our Lord, we are automatically transferred from the kingdom of darkness into the kingdom of light. Colossians 1:12-13 says, "Giving thanks unto the Father, which hath made us meet to be partakers of the inheritance of the saints in light: Who hath delivered us from the power of darkness, and hath translated us into the kingdom of his dear son." Now that we have a new king and live in a new kingdom, we must understand "kingdom principles" if we are to be victorious Christians. We cannot overcome until we have the keys that unlock the kingdom of heaven. The Lord never meant for us to wait until we die to experience heaven but purposed for us to bring heaven to the earth through the power of His Spirit. "Fear not, little flock; for it is your Father's good pleasure to give you the kingdom" (Luke 12:32). We are unable to receive God's healing, provision and blessing if we do not know the keys the Lord has given us to accomplish kingdom living. Keys represent authority in the Kingdom of God. That authority is gained by using them. The keys to the kingdom that will be covered here are prayer, praise, worship, intercession, travail, and fasting.
Looking at Matthew 16:16-19, we find an interesting dialogue between the Lord Jesus and Peter, His disciple. Jesus has just asked Peter who he believed Him to be. His answer was, "Thou art the Christ, the Son of the living God. And Jesus answered and said unto him, Blessed art thou, Simon Barjona: for flesh and blood hath not revealed it unto thee, but my Father which is in heaven. And I say also unto thee, That thou art Peter, and upon this rock I will build my church; and the gates of hell shall not prevail against it. And I will give unto thee the keys of the kingdom of heaven: and whatsoever thou shalt bind on earth shall be bound in heaven: and whatsoever thou shalt loose on earth shall be loosed in heaven." From this Scripture, we notice that before we can receive the keys to the kingdom, we must first have the same revelation concerning the Lord that Peter had. We must know Him as the Son of the living God. This truth comes only through the revelation of the Holy Spirit.
Peter was the preacher who, after receiving the infilling of the Holy Spirit along with the other 119 in the upper room, began the building of the Lord's church. The first time he preached after receiving the Holy Spirit, three thousand souls were saved. The building of the Lord began taking shape. We need to understand that the church is not the building on the corner, but rather the members of the body of Christ. We are lively stones in the temple of the Holy Spirit.
Ye also, as lively stones, are built up a spiritual house, an holy priesthood, to offer up spiritual sacrifices, acceptable to God by Jesus Christ. Wherefore also it is contained in the Scripture, Behold, I lay in Sion a chief corner stone, elect, precious: and he that believeth on him shall not be confounded. 1 Corinthians 6:19
What? know ye not that your body is the temple of the Holy Ghost which is in you, which ye have of God, and ye are not your own? 1 Peter 2:5-6
Anyone who has been "born again" and has the Spirit of Christ dwelling in him is a member of the body of Christ. The true church is not a particular denomination, but rather a living organism of God's people all over the world. The bond that holds the stones together is the love of God in their hearts, and the race, color, nationality, sex or age of the individual does not matter. In Jesus, we are one body even though we are members of different local churches. Differing Christian doctrines should not separate us, but we should be bound together by His love and unity until doctrines are purified. Those doctrines that are true will emerge as light, while those that are false will fall away. As Christians, the one thing that we can all agree on is our allegiance to Jesus Christ as our Lord!
The Lord spoke to Peter that He was going to build His church and the gates of hell would not prevail against it. What did he mean by this? We all know that a gate is attached to a fence. So this refers to the fact that Satan has some territory that is fenced in, but we are not to be discouraged. We have been given the power to charge Satan's territory and crash down his gates of hell, and they cannot prevail against us.
For so long the church has only been taught to hold the fort, when instead we should be crashing down the gates of hell and rescuing the captives that Satan has placed in bondage (Luke 10:17-19). So many are held captive today and need to be set free. How can the Lord use us to free them if we do not know and use the keys to the kingdom?
---
KEY OF PRAYER
One of the first keys to the kingdom is that of prayer. Prayer is the primary means we have to communicate with God. What is prayer? In the Greek the word means "to ask, to desire or request." We must remember that when we come to God asking Him for something, our petition must agree with His Word and be in His will, or He will not hear it. 1 John 5:14-15 states, "And this is the confidence that we have in him, that, if we ask any thing according to his will, he heareth us: And if we know that he hear us, whatsoever we ask, we know that we have the petitions that we desired of him." The Lord only answers our prayers in accordance with His character. They must always be presented in the same spirit of dependence and submission that marked Jesus' relationship to the Father.
We can never demand of God. So many today are using God's Word and demanding Him to keep His own word. How far we have strayed to demand God to answer! We are to approach Him in love and humility, not as a spoiled child commanding our Father to keep His word. If we are not led astray in this approach to God, the devil tries an opposite method to hinder us. He tells us we are unworthy and that we should not bother God with our problems nor ask foolish things of Him. Both of these extremes are unscriptural. James 4:2 says, "…ye have not, because ye ask not." The Lord wants us to ask. He is always ready and willing to supply us with the answers.
He cannot give us the answer right away if it would not be good for us. Maybe it would actually turn us away from Him. James 4:3 continues, "Ye ask, and receive not, because ye ask amiss, that ye may consume it upon your lusts." Numerous people are claiming cars, money, businesses, houses and other material things. Yet, in God's mercy, He is not answering these prayers at the time, for He knows that to give them their request would mean that they would become so involved with the things of this world that they would soon have no time for Him. They would only consume what they receive upon their own lusts, and it would eventually destroy them. Maturity must precede some of God's gifts.
Some people continue to demand even when God says "no" for the present. If they persist to seek the things of this world, eventually the god of this world (Satan) will supply them with the object of their desires, for he does not mind giving an inch to obtain a mile. God steps back while Satan gives them his goods, but soon leanness comes to their souls. "They soon forgat his works; they waited not for his counsel: But lusted exceedingly in the wilderness, and tempted God in the desert. And he gave them their request; but sent leanness into their soul" (Psalm 106:13-15). The joy and love for Jesus that they once knew will no longer be evident in their lives as these will have been choked out by the cares of this world. We are told to flee worldly lusts.
Now, the Lord does promise to care for us and provide for our needs, so if we follow Him we know that we shall never lack food, clothing or shelter. Out of the goodness of God's heart, He many times gives us lovely things that we do not deserve, simply as an expression of His love for us. These material things are bestowed upon us when we can handle them without getting our eyes off Him. Their value to us should have no meaning aside from their usefulness while we are on this earth. We should be able to gladly part from all of them at the Master's call. He then can allow us to enjoy these material things for they will hold no sway whatsoever over us. If we are not at this place, then we really have not made a total commitment to God.
---
METHODS OF PRAYER
When most of us think of prayer, the most common notion would be that of someone praying with the familiar folded hands and bowed head in a kneeling position. However, prayer can take many forms and has really nothing to do with the position of the body, but rather the position or attitude of the heart. We can be on our knees in our heart without physically being in that position. Let us now look at some of the forms and methods of prayer that are mentioned in the Bible so that we can avail ourselves of them.
One Scriptural form of prayer is praying with our hands lifted up.
I will therefore that men pray every where, lifting up holy hands, without wrath and doubting. 1 Timothy 2:8
Thus will I bless thee while I live: I will lift up my hands in thy name. Psalm 63:4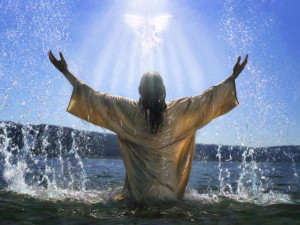 We should learn to worship and pray at times with hands lifted up. It is symbolic of our complete and unconditional surrender to the Lord. In war when someone surrenders, he lifts his hands up to show that he is no longer going to resist. When we surrender to the Lord, it shows Him we are no longer rebelling against Him, but have finally surrendered to His will. Lifted hands also symbolize our willingness to receive from Him, just as little children come to us with uplifted hands in order to be held. We also raise our hands when we are trying to get someone's attention. In a similar manner, this too is a way to get the attention of God. We can see how meaningful it is to worship the Lord with uplifted hands.
In the Bible, we find many other body postures assumed by people while in prayer. Some people bowed their heads, others knelt, some fell prostrate to the ground, and some had their faces turned toward heaven, but all were in an attitude of worship. Even Jesus fell on the ground to pray.
And he went forward a little, and fell on the ground, and prayed that, if it were possible, the hour might pass from him. Mark 14:35
Another method of prayer is to anoint with oil as the oil is symbolic of the Holy Spirit ministering to our bodies. 
Is any sick among you? let him call for the elders of the church; and let them pray over him, anointing him with oil in the name of the Lord: And the prayer of faith shall save the sick, and the Lord shall raise him up; and if he have committed sins, they shall be forgiven him. James 5:14-15
The "laying on of hands" is still another Scriptural method employed in the Word of God when people are praying for others. Many people have received healing, the Baptism in the Holy Spirit and been touched of God by this method.
Then were there brought unto him little children, that he should put his hands on them, and pray… Matthew 19:13
Of the doctrine of baptisms, and of laying on of hands, and of resurrection of the dead, and of eternal judgment. Hebrews 6:2
And when Simon saw that through laying on of the apostles' hands the Holy Ghost was given, he offered them money, Saying, Give me also this power, that on whomsoever I lay hands, he may receive the Holy Ghost. But Peter said unto him, Thy money perish with thee, because thou hast thought that the gift of God may be purchased with money. Acts 8:18-20
These are some of God's "methods" of prayer, but we must be careful to keep this in mind as the Spirit of God cannot be confined to methods only.
In Matthew 8 there is an account of a centurion, whose servant was sick, who approached Jesus requesting that he heal him. He simply asked the Lord to speak the Word and he knew his servant would be healed. Jesus said he had not seen this great faith in all Israel. This was a simple asking for and sending of the Word. God is limited by neither time nor space. We can pray wherever we are and God can send the answer to our prayers across the miles.
---
AGREEMENT IN PRAYER
One other Scriptural form of prayer is the "prayer of agreement." Let us look at the Scripture that deals with it because it truly is one of the "keys to the kingdom." While we read these verses, let us keep in mind that the main subject of these verses is asking or prayer, not "agreement."
Verily I say unto you, Whatsoever ye shall bind on earth shall be bound in heaven: and whatsoever ye shall loose on earth shall be loosed in heaven. Again I say unto you, That if two of you shall agree on earth as touching any thing that they shall ask, it shall be done for them of my Father which is in heaven. Matthew 18:18-19 (KJV)
For a clearer understanding of this Scripture let us quote from the Amplified Version of the Bible,
Truly, I tell you, whatever you forbid and declare to be improper and unlawful on earth must be what is already forbidden in heaven, and whatever you permit and declare proper and lawful on earth must be already permitted in heaven. Again I tell you, if two of you on earth agree (harmonize together, together make a symphony) about — anything and everything — whatever they shall ask, it will come to pass and be done for them by My Father in heaven. Matthew 18:18-19 (AMP)
Here we can see that our agreement is conditional since it must always be in concord with the Word of God. God has many blessings and promises that belong to us as Christians, but they are not "automatic," and they will only come as we keep the Biblical principles necessary to produce our prayer answers. We cannot "bind" anything on earth that is not "bound" in heaven, or "loose" anything that is not already "loosed" in heaven. So we can see that the aforementioned agreement must be more than two people simply deciding that they want something and then asking for it together. Our prayers must agree with the Word and Spirit of God. We must have both witnesses for them to meet the requirements of valid prayer requests. Verse 16 of this chapter says, "…that in the mouth of two or three witnesses every word may be established." A lot of people are agreeing on things that the Word and Spirit of God are not in agreement with and are, therefore, not receiving their answers. We do not just decide to "bind" something or "loose" something arbitrarily, but we must see what the Word of God has "bound" or "loosed," and then pray in accordance with that Word. A general guideline would be to "bind" the works of the devil and "loose" the blessings of God, or we could "bind" hearts in love and command the devil to "loose" his hold.
---
PRINCIPLES OF PRAYER
An important principle of prayer that needs to be mentioned here is to whom are we to direct our prayers? John 16:23 says, "And in that day ye shall ask me nothing. Verily, verily, I say unto you, Whatsoever ye shall ask the Father in my name, he will give it you." We see that in our prayers we are to address the Father, in the name of Jesus. Never are we to pray to the Spirit as He abides within. Of course, it is permissible to address the Lord by other names such as Master, God, Jehovah, Righteous King, Emmanuel, etc. However, our prayers are to be directed to the Heavenly Father, regardless of the Scriptural name we may use. We may speak to the Father and Jesus interchangeably as we pray, but the Father is the one who will answer our prayers.
Volumes have been written about prayer and this subject could be an exhaustive one in itself. However, it will suffice for us to mention only a few more things here. Prayerlessness is sin for we are admonished in 1 Thessalonians 5:17 to "Pray without ceasing." How is this possible? Our petitions to the Lord should be continuous. This can only take place as we bring our thoughts and hearts into a constant attitude of prayer. The Lord desires that we have unbroken fellowship with Him.
We also are not to be discouraged if our prayers are not answered immediately. We are instructed to:
Keep on asking and it will be given you; keep on seeking and you will find; keep on knocking (reverently) and the door will be opened to you. For every one who keeps on asking receives, and he who keeps on seeking finds, and to him who keeps on knocking it will be opened. Matthew 7:7-8 (AMP)
This does not mean we are to beg God for our answers, but we are to be diligent and to persevere until our answers come. We don't have to ask for the same thing over and over as the Lord remembers every prayer we pray. Nevertheless, we can pray many ways about the same problem until it is resolved and we obtain our answer.
There are two extremes that the enemy attempts to put upon people in this area. One is to make them think that it is sin and shows lack of faith to ever mention a request to God a second time. He gets them to refuse to ever ask prayer over a problem after praying once. This erroneous belief opens the door to the enemy in situations where he is hindering prayer answers. It sometimes takes considerable spiritual prayer force applied to a specific problem before its answer comes. The problem needs to be prayed completely through before we cease to ask. The other extreme is to continually ask, beg and be prayed for in every prayer line, over and over. This lets the enemy keep our eyes on our problem instead of on the Lord. There is a balance that needs to be applied as we seek God for our answers. If we have peace about something, then we need not continually ask God about it. If we do not have rest in our heart about it, we need to keep praying until we pray the matter through and get peace about it.
Praying in the Spirit is helpful here, as many times we do not know how to pray about a situation. 
For if I pray in an unknown tongue, my spirit prayeth, but my understanding is unfruitful. What is it then? I will pray with the spirit, and I will pray with the understanding also: I will sing with the spirit, and I will sing with the understanding also. 1 Corinthians 14:14-15
Any teaching on prayer would be incomplete without including the "Lord's Prayer." It is a classic memorized by millions, yet lived by few. Matthew 6:5-13 covers the principles that the Lord Jesus laid down in regard to prayer:
And when thou prayest, thou shall not be as the hypocrites are: For they love to pray standing in the synagogues and in the corners of the streets, that they may be seen of men. Verily I say unto you, They have their reward. But thou, when thou prayest, enter into thy closet, and when thou hast shut thy door, pray to thy Father which is in secret; and thy Father which seeth in secret shall reward thee openly. But when ye pray, use not vain repetitions, as the heathen do: for they think that they shall be heard for their much speaking. Be not ye therefore like unto them: for your Father knoweth what things ye have need of, before ye ask him. After this manner therefore pray ye: Our Father which art in heaven, Hallowed be thy name. Thy kingdom come. Thy will be done in earth, as it is in heaven. Give us this day our daily bread. And forgive us our debts, as we forgive our debtors. And lead us not into temptation, but deliver us from evil: For thine is the kingdom, and the power, and the glory, for ever. Amen. Matthew 6:5-13
The most important thing the Lord is stressing here is that our hearts need to be right before Him when we pray. Hypocrites that are praying to be heard by others will not be heard by God. The reward they receive is the pleasure they derive from being able to be seen and heard of men, yet they have no reward from their heavenly Father. The Lord instructs us to pray from the secret chambers of our hearts; this is what He means by entering into our closets. We are to pray from our hearts to the Father and not pray just to be heard of men.
He also says that the heathens use vain repetitions and we are not to do this. These would be memorized prayers that come from the mind with no "heart" to them. They believe their "much speaking" will get through to God. Hindus and Moslems chant prayers such as these. Some use prayer beads as they rotely repeat the same prayers. God is not as interested in the quantity of our prayers as He is in the quality.
Jesus, in His prayer to the Father, begins with an attitude of worship, then asks that the will of God be done in earth. Notice the words "in earth." We are referred to in 2 Corinthians 4:6-7 as "earthen vessels." 
For God, who commanded the light to shine out of darkness, hath shined in our hearts, to give the light of the knowledge of the glory of God in the face of Jesus Christ. But we have this treasure in earthen vessels, that the excellency of the power may be of God, and not of us. 2 Corinthians 4:6-7
The will of God is to be accomplished "in us" as it is in heaven. Is there any sickness, worry, evil, fear or sin in heaven? Since there is not, then we are not to have these things dwelling in us either.
Then we are to ask for our daily bread, but we need a spiritual supply also. We should receive "fresh manna" from the Lord every day and not live on yesterday's prophecies or words from the Lord.
We are to ask for forgiveness of our sins. Then we are especially to forgive those that have trespassed against us. We can block the receiving of our blessings from God if we do not pray for the forgiveness of those who have wronged us.
We are to daily ask for deliverance from evil. We need to ask the Lord to cleanse us from unrighteousness and deliver us from all that would offend our Father. We can stay ahead of the devil by asking the Lord to "lead us not into temptation." If we aggressively stand against Satan's devised attacks and temptations, then we can thwart his plans before he comes against us. We know that he shall be defeated because our God has the true kingdom, the power, and the glory forever! Amen.
---
Click Here to Donate Online Christ Unlimited Ministries sponsors this site and is a 501(C)3, tax-exempt, non-profit ministry. We appreciate your love and support. Your love gifts will help us continue this work and expand it to reach millions. God bless you! You can send an offering by mail if you prefer to: Christ Unlimited Ministries, P.O. Box 850, Dewey, AZ 86327

Betty Miller has written several books on other topics as well. To view titles or purchase those books visit our bookstore.

And they overcame him by the blood of the Lamb, and by the word of their testimony; and they loved not their lives unto the death. Revelation 12:11
Prayer: One of the Keys to the Kingdom was written to lift up and encourage the body of believers; sharing your testimony is one of the ways that we continue to overcome the enemy.