Sermons from the Popular Overcoming Life Series
by: Betty Miller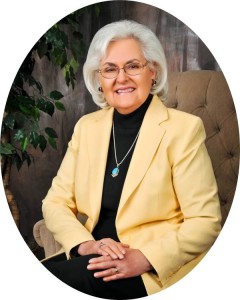 What is overcoming according to the Bible?
How do we overcome as born again Christians?
And why must we overcome?
Based on the Bible, to "overcome" means to live in the victory of Jesus Christ.  It means to live in victory over the old nature, and to live in victory under the new nature.  It means through Christ we must appropriate, in practical living, the victory purchased by Jesus through His redemption.
For whatsoever is born of God overcometh the world: and this is the victory that overcometh the world, even our faith. Who is he that overcometh the world, but he that believeth that Jesus is the Son of God?  1 John 5:4-5
Many today are being taught that being saved is enough, but don't confuse "overcoming" with "being saved."  We are saved, all at once, by grace through faith in Jesus Christ.  But once we are saved, we must then "work out our salvation."  We must, through a series of life-long choices, allow the redemption which saves us, to grow to possess us, so that we become more and more like Jesus.
Wherefore, my beloved, as ye have always obeyed, not as in my presence only, but now much more in my absence, work out your own salvation with fear and trembling. For it is God which worketh in you both to will and to do of his good pleasure.  Philippians 2:12-13
I am crucified with Christ: neverthless I live; yet not I, but Christ liveth in me: and the life which I now live in the flesh I live by the faith of the Son of God, who loved me, and gave himself for me. Galatians 2:20
Overcoming, by definition, involves warfare. I must stand in the victory of Jesus Christ, refusing the old, and yielding to the new. We must do this, for God will not do this for us. "He that overcomes" is a qualifying mark given to those who are to reign and rule with Jesus Christ.
The primary reasons why Christians fail to overcome, and fail to experience what Jesus Christ has won for them is lack of knowledge and unbelief.  So often we hear Christians saying things like they are trying their hardest to overcome their struggles and old nature, but the Bible reveals that we must never try to overcome so that we might enter into the victory of Jesus Christ; rather, it reveals that we can overcome BECAUSE His victory is already secure.
In this series you will learn that the victory of Jesus Christ is finished.  Our warfare is never to WIN ground; to WIN the victory.  Our warfare is to HOLD ground.  We already possess the victory in Jesus Christ.  For those who can believe and receive this truth, having faith and obeying God's Word, will take possession of the areas in their life that were formerly occupied and controlled by the old nature and the lies of the enemy.
PROVE ALL THINGS
Christ warned that great deception would be one of the signs of the end times. In these teachings, instruction is given on how to recognize false prophets and teachings. Clear Scriptural guidelines are given on discerning the Spirit of truth versus the spirit of error. These teachings deal with how to judge without being judgmental.
The True God
This is a teaching on the character of God, explaining why God does certain things, and why it is against His nature to do other things. It differentiates between the things for which God is responsible and the things for which the devil is responsible. Our responsibility as Christians destined to overcome is made clear so that we can live victorious lives.
The Will of God
These lessons teaches us not only how to know the will of God in our personal lives, family, ministry and finances, but also brings understanding as to why God allows sin, sickness and suffering in the world. As overcomers, Christians are not to suffer under many of the things we have accepted as normal.
Keys To The Kingdom
Instruction on how to gain authority in God's Kingdom through prayer is the topic of this teaching. Many principles and methods of prayer are covered, such as praying in the Spirit, fasting and prayer, travailing prayer, praise, intercession and spiritual warfare.
Exposing Satan's Devices
This teaching is a powerful expose' of Satan's tricks, tactics and lies. Cult and Occult methods and groups are listed so Christians can detect their activity. Demon activity is discussed and deliverance and casting out demons is dealt with in detail. Satan's kingdom is uncovered and the Christian is taught to overcome through spiritual discernment and warfare.
Healing of The Spirit, Soul, and Body
In these teachings you will learn how to overcome emotional problems, as well as physical ones, and how to receive divine healing. It also teaches how to renew the carnal mind and walk in the spirit of life, thereby overcoming depression, loneliness and fear.
Neither Male Nor Female
These teachings address what the woman's role is in the church and home? Who is a woman's spiritual head and covering? Does God call women to the five-fold ministry? What does God's Word say about divorce, celibacy and choosing a marriage partner? These and other woman related topics are scripturally examined.
Extremes or Balance?
Many Christians have hurt the cause of Christ through "out-of-balance" teachings and demonstrations. These teachings show how to avoid those areas. It also teaches how to deal wisely with the excesses and extremes in the body of Christ.
The Pathway Into the Overcomer's Walk
These teachings contain answers to the questions an overcomer faces as he presses toward the prize of the high calling in Christ Jesus. How can we be conformed to the image of Christ? How does the Holy Spirit work with the overcomers in the end times? What are the overcomer's rewards?
---
Copyright (c) 2015 – Christ Unlimited Ministries – https://BibleResources.org
If these teachings have been a blessing to you and you would like to see more like them posted on this site, you can help make this possible by your gifts to Christ Unlimited Ministries. Donate

Betty Miller has written several books on other topics as well. To view titles or purchase those books visit our bookstore.