Overcoming Trials and Tribulation: What the Bible Says
By Betty Miller
Beloved, think it not strange concerning the fiery trial which is to try you, as though some strange thing happened unto you:  But rejoice, inasmuch as ye are partakers of Christ's sufferings; that, when his glory shall be revealed, ye may be glad also with exceeding joy. 1 Peter 4:12-13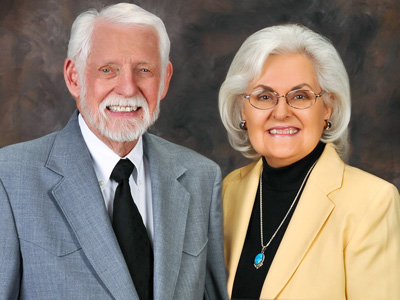 One thing we as Christians can count on according to John 16:33 is that in this world we shall have trials and tribulation.  Jesus also tells us to be of good cheer.  Why?  Because He has overcome the world, and thus through Him we can become overcomers ourselves.
The steps that Jesus took were obedient steps.  He accomplished the will of the Father.  The Lord has a plan for each Christian so that we too might do the perfect will of the Father.  If you think only Jesus was capable of overcoming, we see in Philippians 3:14-15 & 2 Timothy 4:7-8 that Paul pressed forward to the place of the overcomer and finally attained it also.
Some of the things we can do to fight the good fight and continue overcoming all the trials and tribulations we will face are listed below.
Stay focused on God and the vision He gave you. Remember what He showed you in the "light," you must hold onto in the "night."
Proverbs 29:18: "Where there is no vision, the people perish: but he that keepeth the law, happy is he."
Avoid placing blame on others for the adverse circumstance you are facing. Be humble and open to God's correction in your own life. (Know that your trouble isn't coming from Him, as the real enemy is the devil and we have been given victory over him.) James 4:8-10: "Draw nigh to God, and he will draw nigh to you. Cleanse your hands, ye sinners; and purify your hearts, ye double minded. Be afflicted, and mourn, and weep: let your laughter be turned to mourning, and your joy to heaviness. Humble yourselves in the sight of the Lord, and he shall lift you up."
Stay in a praising attitude and resist complaining. God wants us to have His joy no matter what we are going through.  We are to continue to be thankful "in" every trial, not to be thankful for the evil circumstances we are experiencing, but to be thankful that the Lord is with us, no matter what the devil throws our way. It is always the will of God that we keep a thankful heart and attitude in spite of what is happening. 1 Thessalonians 5:16-18: "Rejoice evermore. Pray without ceasing. In every thing give thanks: for this is the will of God in Christ Jesus concerning you."
Receive your faith, strength, guidance and encouragement from the Lord through prayer and staying in the Word. 1 Samuel 30:6: "And David was greatly distressed; for the people spake of stoning him, because the soul of all the people was grieved, every man for his sons and for his daughters: but David encouraged himself in the LORD his God."
Discern and resist Satan's lies that are designed to demoralize and destroy you, especially through fear. (Guidance that is different from what your original vision is or anything that works against that, is designed by the enemy.) Remember, it is the devil who will flee, not us, if we stand in faith. James 4:7: "Submit yourselves therefore to God. Resist the devil, and he will flee from you."
Look for God alone to come and save you. Isaiah 35:3-4: "Strengthen ye the weak hands, and confirm the feeble knees.  Say to them that are of a fearful heart, Be strong, fear not: behold, your God will come with vengeance, even God with a recompense; he will come and save you."
Casting all your care upon him; for he careth for you. Be sober, be vigilant; because your adversary the devil, as a roaring lion, walketh about, seeking whom he may devour: Whom resist stedfast in the faith, knowing that the same afflictions are accomplished in your brethren that are in the world.  But the God of all grace, who hath called us unto his eternal glory by Christ Jesus, after that ye have suffered a while, make you perfect, stablish, strengthen, settle you. To him be glory and dominion for ever and ever. Amen. 1 Peter 5:7-11
---
Copyright (c) 2013 – Christ Unlimited Ministries – https://BibleResources.org
If this message has been a blessing to you and you would like to see more like them posted on this site, you can help make this possible by your gifts to Christ Unlimited Ministries. Donate

Betty Miller has written several books on other topics as well. To view titles or purchase those books visit our bookstore.

Topic: What the Bible Says about Trials and Tribulation
Related Topics:  What the Bible Says about Free Will – Choices; Temptation; Repentance; Forgiveness; Healing; Scriptural Prayer for Healing; Scriptural Prayer for Protection
Click here for a listing of all Topics covered in our Bible Answer Page
The End of the Article