Search Me Oh, Lord: What the Bible Says about Guarding our Hearts
By Betty Miller
"Keep {and} guard your heart with all vigilance {and} above all that you guard, for out of it flow the springs of life." Proverbs 4:23 (AMP)
"Keep thy heart with all diligence; for out of it are the issues of life." Proverbs 4:23 (KJV)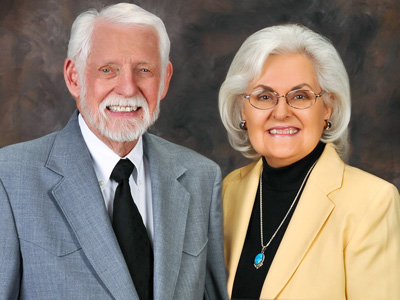 This scripture reveals an important truth in regard to what kind of life we will live here on earth. It admonishes us to guard our hearts because whatever comes out of our heart (spirit) will determine the issues we will face in this life.
Trinity of God and of Man
Man is a triune being composed of spirit, soul and body. God wants us to be healed in every area of our being. However, the one area that ultimately rules all other areas is the area of our spirit, which is the heart of man.
(When I speak of "man," I am referring to "mankind," which includes both men and women.) Man is a spirit, and he has a soul and he lives in a body. Although he is made up of 3 parts, they function as one. Just as God is three persons in one. He is a trinity made up of the Father, the Son and the Holy Spirit. The Father is the head in the trinity of God. In man, the spirit controls the soul and body.
God wants us whole – spirit, soul and body. If we are having problems in our soul or, we are sick in body, the key to our healing lies in the spirit, or the heart of man. In the book of Psalms, there is a prayer recorded where David is asking God to cleanse his heart.
Cleansing the Heart
"Search me, O God, and know my heart: try me, and know my thoughts: And see if there be any wicked way in me, and lead me in the way everlasting." Psalm 139:23-24
Jesus tells us in the New Testament in the book of Mark that evil proceeds out of men's hearts.
"For from within, out of the heart of men, proceed evil thoughts, adulteries, fornications, murders, And he said, That which cometh out of the man, that defileth the man. For from within, out of the heart of men, proceed evil thoughts, adulteries, fornications, murders, Thefts, covetousness, wickedness, deceit, lasciviousness, an evil eye, blasphemy, pride, foolishness: All these evil things come from within, and defile the man." Mark 7:20-23
"O generation of vipers, how can ye, being evil, speak good things? for out of the abundance of the heart the mouth speaketh." Matthew 12:34
Jesus knew that men had to have a heart change and cleansing to be able to overcome the sin that resided in all men's hearts. That is why he went to the cross to die for our sins so that we could be forgiven and delivered from the evil within us. To receive this heart change we must be "born again." However, we also must guard our hearts from then on, so we can walk in the spirit and not sin against God. Jesus told us the way we can know what is in our hearts is to look at what comes out of our mouths. Are we speaking hope, goodness and faith or do we express fear, doubt and unbelief? We have to learn to resist the things of the flesh like unbelief, anger, fear, pride, jealousy, bitterness and allow the Holy Spirit empower us to walk in love, forgiveness, kindness, mercy, love, humility, faith, hope, and the fruit of the Spirit. We can call on God to cleanse our hearts and give us the grace to overcome the things that are not like Him.
Trying the Heart
"The heart is deceitful above all things, and desperately wicked: who can know it? I the LORD search the heart, I try the reins, even to give every man according to his ways, and according to the fruit of his doings." Jeremiah 17:9-10
God tries us to see not only what is in our hearts, but also what kind of sin resides there that will lead us to commit sin. The results of that sin will cause us to reap what we sow.
Seeking God with Our Whole Heart
There is a way out of our sins when we seek God with our whole heart. Psalm 119:1-11 says:
1Blessed are the undefiled in the way, who walk in the law of the LORD.
2Blessed are they that keep his testimonies, and that seek him with the whole heart.
3They also do no iniquity: they walk in his ways.
4Thou hast commanded us to keep thy precepts diligently.
5O that my ways were directed to keep thy statutes!
6Then shall I not be ashamed, when I have respect unto all thy commandments.
7I will praise thee with uprightness of heart, when I shall have learned thy righteous judgments.
8I will keep thy statutes: O forsake me not utterly.
9Wherewithal shall a young man cleanse his way? by taking heed thereto according to thy word.
10With my whole heart have I sought thee: O let me not wander from thy commandments.
11Thy word have I hid in mine heart, that I might not sin against thee.
The key to not sinning is to hide God's Word in our hearts. To do this we must study the Bible and stay in prayer. We must also put away things that will defile us like the evil things we see on the Internet and TV and in games and books as so many of these things today are based on selfishness, lust and witchcraft. God wants to bless us with good things, not evil things.
"For I know the thoughts that I think toward you, saith the LORD, thoughts of peace, and not of evil, to give you an expected end. Then shall ye call upon me, and ye shall go and pray unto me, and I will hearken unto you. And ye shall seek me, and find me, when ye shall search for me with all your heart." Jeremiah 29:11-14
Over the years, in our roles as pastors, many people would come to us and tell us they simply could not hear God. In answer to this, we quoted them the above verse. The answer to hearing God is to totally commit our life to Him and give Him our whole heart and not just make a half-hearted commitment. My husband has a testimony to this very thing; as the first time he heard the voice of God was after he totally committed to the will of God to go anywhere, do anything and to give up anything. Once he did this, God instructed him to ask me to marry him. We both had to be totally committed to the will of God to be able to walk in the calling of God that was on our lives. In loving and obeying God, He gave us a love for each other that has grown and endured all these years.
Bible Love is a Commitment
Bible love is a commitment, not an emotion (emotion will be there, but commitment is first). Young people who allow only emotion to rule them in their choice of a mate are making a big mistake. I remember years ago reading a tract on marriage that stressed it was better to marry for character, than for emotion, because you had to live with character every day and emotions would come and go. True love includes a commitment. How sad that in today's culture, people (even Christians,) are living together and missing the blessing of a true marriage that includes commitment to each other in the wedding vows.
It seems many people treat God the same way; they want His blessings and the emotional highs they get in worshiping Him and moving in the gifts, but they do not want to commit to His ways. It is all about "feeling." The Lord spoke to me that the highest form of worship was obedience. True love of God and loving Him with all of our heart includes a commitment to Him. This is how we love God with all of our heart, as commanded by Him in the scripture. We must totally commit to Him and keep His commandments.
Guarding our Hearts by Loving God
"And thou shalt love the Lord thy God with all thy heart, and with all thy soul, and with all thy mind, and with all thy strength: this is the first commandment. And the second is like, namely this, Thou shalt love thy neighbour as thyself. There is none other commandment greater than these." Mark 12:30-31
In order to guard our hearts, we must:
First, commit our hearts to the Lord
Then, ask God for a heart cleansing
Next, do not allow the enemy to gain entry to our hearts by embracing anything in our thoughts or lives that is not of God or that is against His Word
And finally, resist the devil and his lies by obeying God and keeping His commandments
By doing these things, good things will issue forth in our lives and not evil things. Our choices will determine our future in this life and in the life to come. May we all choose God and His ways.
---
Copyright (c) 2013 – Christ Unlimited Ministries – https://BibleResources.org
If this message has been a blessing to you and you would like to see more like them posted on this site, you can help make this possible by your gifts to Christ Unlimited Ministries. Donate

Betty Miller has written several books on other topics as well. To view titles or purchase those books visit our bookstore.

Topic: Guarding Our Hearts
Related Topics: What The Bible Says about Affliction; Yoga; Tattoos; Body Piercing; Forgiveness; Repentance; Healing; Scripture Prayer for Healing; Scriptural Prayer for Protection
Click here for a listing of all Topics covered in our Bible Answer Page
The End of the Article